Alright it's time to add some challenges to the fun this year. I haven't done challenges in a few years mainly because I wanted some laid back fun reading, this year I want some structure so Challenges it is!
Of course I'm doing my usual 2015 Goodreads Challenge and this year I'm shooting for 100. A bit steep, but it's the number I'm shooting for.
Ali
has read 2 books toward a goal of 100 books.
So like I said I really want some structure and I've also been wanting to read more books based from around the world, with that I have found the Around the World Challenge from
All About Books
. There are also some great mini challenges with this one that I'm going to do as well. There is no prizes, which I love as well, I can read at my own pace and if I fail it's not that big of a deal. I will be adding a
separate page
for my map so you will be able to see my progress throughout the year.
The other challenge I'm going to be working with this year is the TBR Reduction list. I have so many books that I've gotten and wanted to read so much and never read. So I'm going to try this challenge and see how I do. You keep track of the books you read on your tbr pile and the ones I have added. So I'm going to be trying to reduce my lovely tbr pile. This Challenge was one that I also found over at
All About Books
.
I'm also going to be doing the Netgalley and Edelweiss Reading Challenge. Really need this one and I'm shooting for at least 10 books. To learn more about this challenge you can head over to
Falling for YA.
My post about this challenge can be
found here
.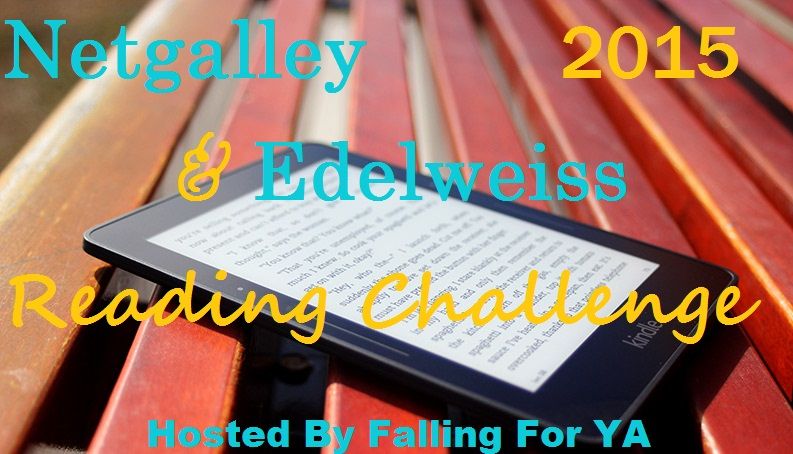 These are the only challenges I'm going to be doing for 2015, so far anyway, I might add a few more.