This meme started with J Kaye's Blog and then was taken up by Sheila from
Book Journey.
Sheila then passed it on to Kathryn at the
Book Date
. It's a meme where you share what you read last week, what you're currently reading and what you plan on reading that week.



I really enjoyed the first book in this series and can't wait to start this one.




If you could steal things from dreams, what would you take?

Ronan Lynch has secrets. Some he keeps from others. Some he keeps from himself.

One secret: Ronan can bring things out of his dreams.

And sometimes he's not the only one who wants those things.

Ronan is one of the raven boys—a group of friends, practically brothers, searching for a dead king named Glendower, who they think is hidden somewhere in the hills by their elite private school, Aglionby Academy. The path to Glendower has long lived as an undercurrent beneath town. But now, like Ronan's secrets, it is beginning to rise to the surface—changing everything in its wake.

Of The Raven Boys, Entertainment Weekly wrote, "Maggie Stiefvater's can't-put-it-down paranormal adventure will leave you clamoring for book two." Now the second book is here, with the same wild imagination, dark romance, and heart-stopping twists that only Maggie Stiefvater can conjure.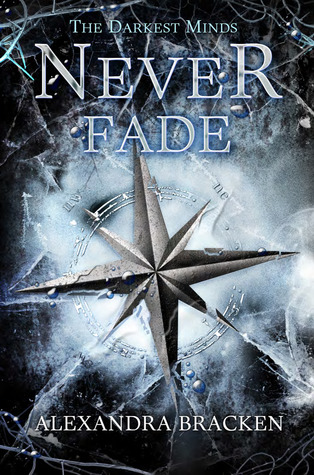 Again another book series that I loved the first book and can't wait to read this one. I'll be listening to this one, like I did the first.
Ruby never asked for the abilities that almost cost her her life. Now she must call upon them on a daily basis, leading dangerous missions to bring down a corrupt government and breaking into the minds of her enemies. Other kids in the Children's League call Ruby "Leader", but she knows what she really is: a monster.

When Ruby is entrusted with an explosive secret, she must embark on her most dangerous mission yet: leaving the Children's League behind. Crucial information about the disease that killed most of America's children—and turned Ruby and the others who lived into feared and hated outcasts—has survived every attempt to destroy it. But the truth is only saved in one place: a flashdrive in the hands of Liam Stewart, the boy Ruby once believed was her future—and who now wouldn't recognize her.

As Ruby sets out across a desperate, lawless country to find Liam—and answers about the catastrophe that has ripped both her life and America apart—she is torn between old friends and the promise she made to serve the League. Ruby will do anything to protect the people she loves. But what if winning the war means losing herself?
So this is my list for this week, getting back in the swing of things so I figured my list should stay a little small. Anyway, what's on your reading list for this week?