Top Ten Tuesday is a post hosted by The Broke and the Bookish. It's mainly a topic based top ten posts where I'll be answering the question and showing off some books. So if you would like to know more about this meme,
CLICK HERE.
This weeks topic is On My Fall TBR List, so below are the 10 books that are on mine. These are in no certain order, but I will start with the one I'm reading right now.
1.
The Hush Hush series
has been on my TBR pile for years. This upcoming month one of my goals is to finish two series. This series is the one I have started with. I just finished Hush Hush and have started Crescendo. So hopefully I can finish this whole series! I love reading Angels and the like during the fall, just seems like the perfect time to do so.
2.
The Fallen series
by Lauren Kate is another one that's been on my list for a long time. I've read book one and two, though I'll have to re-read them again since I want to finish the whole series. I have the first three on my shelf already, so I'll be reading them soon!
3. So every year about this time, I like to re-read the whole
Harry Potter series
, yep I'm adding another series to my lovely list! Who else does a re-read of Harry Potter every year? I know I'm not the only one.
4.
The Lucky Ones
by Nicholas Sparks - This is another book that's been on my tbr pile for some time now. The reason I'm picking this one to add to my lovely fall list is mainly the colors on this cover! I love them and they look fallish to me.
5.
Metaltown
by Kristen Simmons - Another fallish looking cover, plus I just got this beautiful book and I'm dying to read it!
6.
The Sea of Monsters
by Rick Riordan - Another fall looking book, but I've been wanting to continue reading this series for awhile, so I think it's time!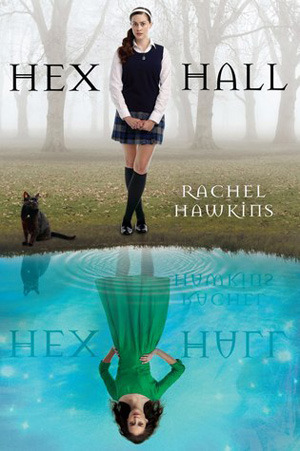 7.
Hex Hall
by Rachel Hawkins - Another type of book that I like to read during the Fall is books about witches, so Hex Hall is one that I've been wanting to read for awhile and I would love to get to this one this fall.
8.
Let the Sky Fall
by Shannon Messenger - Yet again another fall looking cover and one that's also been on my shelf for a few years.
9.
Wicked
by Gregory Maguire - Do I really have to explain this one? I love this story and have wanted to read it for awhile. I've seen it live now twice! I have a different copy than the one above, I have the Barnes and Noble edition, but I couldn't find an image of that one.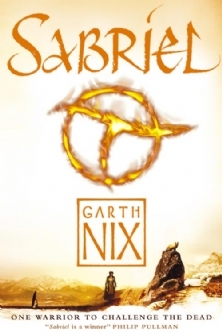 10.
Sabriel
by Garth Nix - Another fantastic sounding book that's been on my TBR list for awhile. I think it's time to get to this one as well.
So there you have it, my top ten list for today! It's rather long, but I think I picked some amazing books for the fall!