It's Monday! What Are You Reading is hosted by Book Journey!
So this week, my reading time will be a bit more, with that being said I'm going to add another book to my list for this week as a just in case.
Today I'm Reading

(I'm still reading this one so it's back on my list this week!)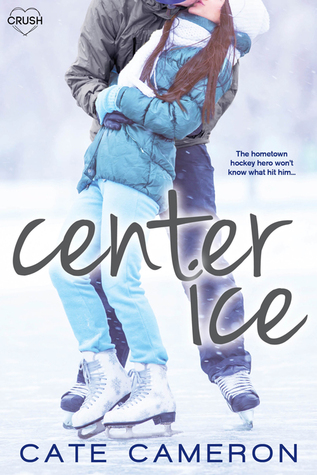 Author: Cate Cameron
Publisher: Entangled Crush
The hometown hockey hero won't know what hit him… Karen Webber is in small-town hell. After her mother's death, she moved to Corrigan Falls to live with strangers—her dad and his perfect, shiny new family—and there doesn't seem to be room for a city girl with a chip on her shoulder. The only person who makes her feel like a real human being is Tyler MacDonald. But Karen isn't interested in starting something with a player. And that's all she keeps hearing about Tyler. Corrigan Falls is a hockey town, and Tyler's the star player. But the viselike pressure from his father and his agent are sending him dangerously close to the edge. All people see is hockey—except Karen. Now they've managed to find something in each other that they both desperately need. And for the first time, Tyler is playing for keeps…
This Week I Plan To Read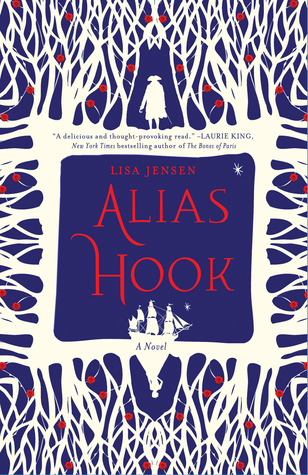 Alias Hook
Publisher:
Thomas Dunne Books
"Every child knows how the story ends. The wicked pirate captain is flung overboard, caught in the jaws of the monster crocodile who drags him down to a watery grave. But it was not yet my time to die. It's my fate to be trapped here forever, in a nightmare of childhood fancy, with that infernal, eternal boy." Meet Captain James Benjamin Hook, a witty, educated Restoration-era privateer cursed to play villain to a pack of malicious little boys in a pointless war that never ends. But everything changes when Stella Parrish, a forbidden grown woman, dreams her way to the Neverland in defiance of Pan's rules. From the glamour of the Fairy Revels, to the secret ceremonies of the First Tribes, to the mysterious underwater temple beneath the Mermaid Lagoon, the magical forces of the Neverland open up for Stella as they never have for Hook. And in the pirate captain himself, she begins to see someone far more complex than the storybook villain. With Stella's knowledge of folk and fairy tales, she might be Hook's last chance for redemption and release if they can break his curse before Pan and his warrior boys hunt her down and drag Hook back to their neverending game. Alias Hook by Lisa Jensen is a beautifully and romantically written adult fairy tale.
So there you have it, the two books that I plan on reading this week. What are you reading this week?