This meme started with J Kaye's Blog and then was taken up by Sheila from
Book Journey.
Sheila then passed it on to Kathryn at the
Book Date
. It's a meme where you share what you read last week, what you're currently reading and what you plan on reading that week.
Have any of you ever had so many choices as to what to read next and it made you not know what to read next? Please tell me I'm not the only one that this happens to. Anyway, I have a few choices so I'm just going to put a few of them on here and see what I actually get to this week.
Catherine may be one of the most desired girls in Wonderland and a favorite of the unmarried King, but her interests lie elsewhere. A talented baker, she wants to open a shop and create delectable pastries. But for her mother, such a goal is unthinkable for a woman who could be a queen.

At a royal ball where Cath is expected to receive the King's marriage proposal, she meets handsome and mysterious Jest. For the first time, she feels the pull of true attraction. At the risk of offending the King and infuriating her parents, she and Jest enter into a secret courtship.

Cath is determined to choose her own destiny. But in a land thriving with magic, madness, and monsters, fate has other plans.
Books to Choose From This Week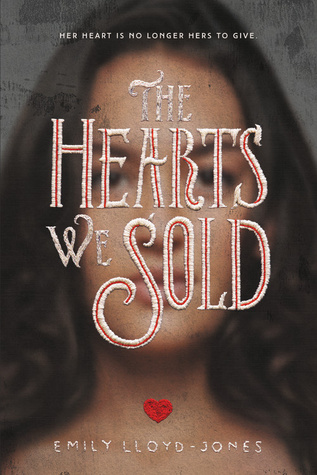 When Dee Moreno makes a deal with a demon—her heart in exchange for an escape from a disastrous home life—she finds the trade may have been more than she bargained for. And becoming "heartless" is only the beginning. What lies ahead is a nightmare far bigger, far more monstrous than anything she could have ever imagined.

With reality turned on its head, Dee has only a group of other deal-making teens to keep her grounded, including the charming but secretive James Lancer. And as something grows between them amid an otherworldy ordeal, Dee begins to wonder: Can she give someone her heart when it's no longer hers to give?
Princess. Captive. Gladiator.

Fallon is the daughter of a proud Celtic king, the sister of the legendary warrior Sorcha, and the sworn enemy of Julius Caesar.

When Fallon was a child, Caesar's armies invaded her homeland, and her beloved sister was killed in battle.

Now, on the eve of her seventeenth birthday, Fallon is eager to follow in her sister's footsteps and earn her place in the fearsome Cantii war band. She never gets the chance.

Fallon is captured and sold to an elite training school for female gladiators—owned by none other than Julius Caesar. In a cruel twist of fate, the man who destroyed Fallon's family might be her only hope of survival.

Now Fallon must overcome vicious rivalries and deadly fights—in and out of the arena. And perhaps the most dangerous threat of all: her forbidden yet irresistible feelings for Cai, a young Roman soldier.
So what are your reading plans for the week?