It's Monday! What Are You Reading is hosted by Book Journey!
So this week, my reading time will be a bit more, with that being said I'm going to add another book to my list for this week as a just in case.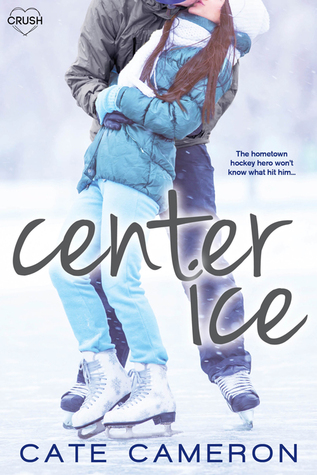 Author: Cate Cameron
Publisher: Entangled Crush
The hometown hockey hero won't know what hit him… Karen Webber is in small-town hell. After her mother's death, she moved to Corrigan Falls to live with strangers—her dad and his perfect, shiny new family—and there doesn't seem to be room for a city girl with a chip on her shoulder. The only person who makes her feel like a real human being is Tyler MacDonald. But Karen isn't interested in starting something with a player. And that's all she keeps hearing about Tyler. Corrigan Falls is a hockey town, and Tyler's the star player. But the viselike pressure from his father and his agent are sending him dangerously close to the edge. All people see is hockey—except Karen. Now they've managed to find something in each other that they both desperately need. And for the first time, Tyler is playing for keeps…
What I Plan on Reading This Week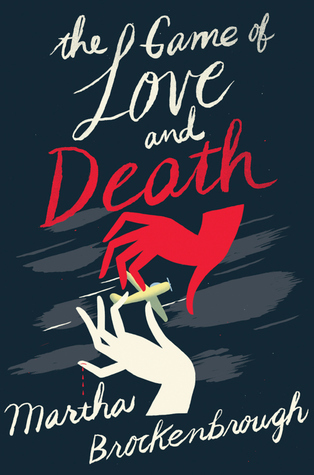 The Game of Love and Death
Author:
Martha Brokenbrough
Publisher:
Arthur A. Levine Books
Antony and Cleopatra. Helen of Troy and Paris. Romeo and Juliet. And now . . . Henry and Flora. For centuries Love and Death have chosen their players. They have set the rules, rolled the dice, and kept close, ready to influence, angling for supremacy. And Death has always won. Always. Could there ever be one time, one place, one pair whose love would truly tip the balance? Meet Flora Saudade, an African-American girl who dreams of becoming the next Amelia Earhart by day and sings in the smoky jazz clubs of Seattle by night. Meet Henry Bishop, born a few blocks and a million worlds away, a white boy with his future assured — a wealthy adoptive family in the midst of the Great Depression, a college scholarship, and all the opportunities in the world seemingly available to him. The players have been chosen. The dice have been rolled. But when human beings make moves of their own, what happens next is anyone's guess. Achingly romantic and brilliantly imagined, The Game of Love and Death is a love story you will never forget.
If I get time, I'm also going to read...(or at least start)
Backlash
Author:
Sarah Darer Littman
Publisher:
Scholastic Press
He says: You're an awful person. He says: What makes you think I would ever ask you out? He says: The world would be a better place without you in it. Lara just got told off on Facebook. She thought that Christian liked her, that he was finally going to ask her to his school's homecoming dance. They've been talking online for weeks, so what's with the sudden change? And where does he get off saying horrible things on her wall? Even worse - are they true? It's been a long time since Lara's felt this bad, this depressed, this ugly. She's worked really hard to become pretty and happy - and make new friends after what happened in middle school. Bree used to be best friends with overweight, depressed Lara, but constantly listening to Lara's issues got to be too much. Secretly, Bree's glad Christian called Lara out. Lara's not nearly as amazing as people think. But no one realized just how far Christian's harsh comments would push Lara. Not even Bree. As online life collides with real life, things spiral out of control, and not just for Lara. Because when the truth starts to come together, the backlash is even more devastating than anyone could have ever imagined
More than likely if I start Backlash it will still be on next weeks list, due to the fact that I wont finish it this week. I might not even get to start it, we shall see. Hope you all have a great week!