This post is a chance to showcase some things that happened here on the blog this week and some things that happened in real life this week. Also it's to showcase some of the amazing books that I recieved as well as read.
So this week has been a fun one, I'm actually on vacation and in Florida! Can you say YAY? Yeah anyway, my son's birthday was this week and all he ever asks for is to go to the beach, so that's what we do every year. This year we went and I got a little roasted toasted. Though it was worth it because he had a great day. As far as reading while on vaction I brought plenty of books with me and I haven't had a chance to even finish one yet, though I'm really close on one and will probably finish it today. I'm also super excited, a great friend of mine is coming to see me here at our house in Florida for a few days and I can't wait. Haven't seen her in a few years so it's going to be a fun few days. I did get a lot done here on the blog this week, been working on the sidebars and fixing a few things that Photobucket screwed up. (Still a work in process) So sorry if you see any little black and grey boxes, I'm working on fixing them. Anyway, let's talk about books!
One more thing, I was asked to be part of a blog tour for a book that I'm dying to show you all, it's below, I'm so excited to be part of this tour!
This Week I've Been Reading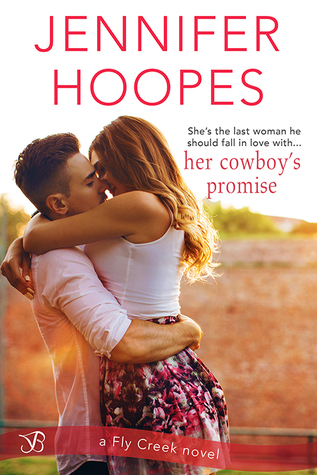 (I'm almost finished with this one and I'm loving it so far!)
What You Might See This Upcoming Week
Her Cowboys Promise Review (Blog Tour)
So how was your week? Do anything special or read anything special? Let me know in the comments below. I would love to hear from you. Hope you all have a great week and as always...