So I'm super excited to get back into reading, lately it's been a bit of a strugle again to find something that I really enjoy. One that grabs my attention and doesn't let go. I'm not sure what it is about this time of the year that does that to me, but hopefully this new post will help. My To Be Read List meme is hosted by Michelle over at
Because Reading
. Mainly it's a meme that you post monthly and you share three books on your TBR list. (I must say mine is huge and would love to start reading some of the books I've had for awhile.) I'm hoping this meme will help me with mine. Anyway, then after the post goes live you will get to vote on which of the three you think I should read that month. The following week I'll be posting which one won and then I'll be reading and reviewing it. So that's mainly the meme in a nutshell. I hope you enjoy this one and hopefully it will help me get back into reading again.
This Month I Picked
The Way I Used To Be
by Amber Smith
Softback, 367 Pages
Published March 22nd 2016 by Margaret K. McElderry Books
Goodreads
There is an alternate cover edition for this ASIN here.

In the tradition of Speak, this extraordinary debut novel shares the unforgettable story of a young woman as she struggles to find strength in the aftermath of an assault.

Eden was always good at being good. Starting high school didn't change who she was. But the night her brother's best friend rapes her, Eden's world capsizes.

What was once simple, is now complex. What Eden once loved—who she once loved—she now hates. What she thought she knew to be true, is now lies. Nothing makes sense anymore, and she knows she's supposed to tell someone what happened but she can't. So she buries it instead. And she buries the way she used to be.

Told in four parts—freshman, sophomore, junior, and senior year—this provocative debut reveals the deep cuts of trauma. But it also demonstrates one young woman's strength as she navigates the disappointment and unbearable pains of adolescence, of first love and first heartbreak, of friendships broken and rebuilt, and while learning to embrace a power of survival she never knew she had hidden within her heart.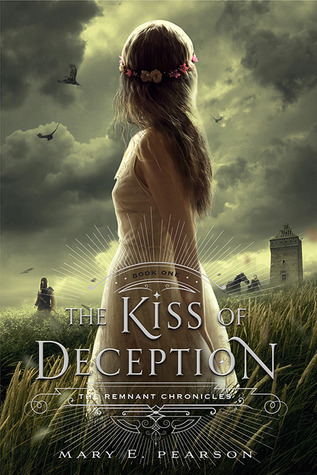 The Kiss of Deception (The Remnant Chronicles #1)
by Mary E. Pearson
Softback, 486 Pages
Published July 8th 2014 by Henry Holt
Goodreads
A princess must find her place in a reborn world.

She flees on her wedding day.

She steals ancient documents from the Chancellor's secret collection.

She is pursued by bounty hunters sent by her own father.

She is Princess Lia, seventeen, First Daughter of the House of Morrighan.

The Kingdom of Morrighan is steeped in tradition and the stories of a bygone world, but some traditions Lia can't abide. Like having to marry someone she's never met to secure a political alliance.

Fed up and ready for a new life, Lia flees to a distant village on the morning of her wedding. She settles in among the common folk, intrigued when two mysterious and handsome strangers arrive—and unaware that one is the jilted prince and the other an assassin sent to kill her. Deceptions swirl and Lia finds herself on the brink of unlocking perilous secrets—secrets that may unravel her world—even as she feels herself falling in love.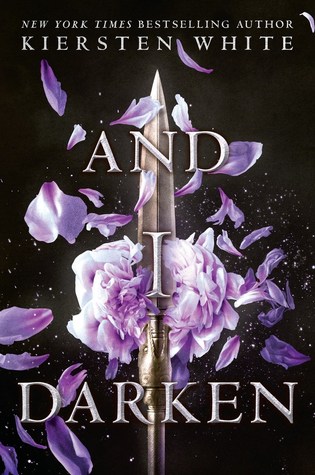 And I Darken (The Conqueror's Saga #1)
Hardcover, 475 Pages
Published June 28th 2016 by Delacorte Press

No one expects a princess to be brutal. And Lada Dragwlya likes it that way. Ever since she and her gentle younger brother, Radu, were wrenched from their homeland of Wallachia and abandoned by their father to be raised in the Ottoman courts, Lada has known that being ruthless is the key to survival. She and Radu are doomed to act as pawns in a vicious game, an unseen sword hovering over their every move. For the lineage that makes them special also makes them targets.

Lada despises the Ottomans and bides her time, planning her vengeance for the day when she can return to Wallachia and claim her birthright. Radu longs only for a place where he feels safe. And when they meet Mehmed, the defiant and lonely son of the sultan, Radu feels that he's made a true friend—and Lada wonders if she's finally found someone worthy of her passion.

But Mehmed is heir to the very empire that Lada has sworn to fight against—and that Radu now considers home. Together, Lada, Radu, and Mehmed form a toxic triangle that strains the bonds of love and loyalty to the breaking point.
Pick one of the three books above to help me find what book I will read this month. Vote by commenting below which one I should read. Voting will end on Dec. 15th at Noon EST! I'll be showcasing the winner next Saturday on the blog!