Today I'm super stoked to be part of the Between the Blade and the Heart blog tour. Make sure you stick around today, I will also be posting a review for this fantastic book and a Author Interview. Below you will find a promo for the upcoming release and a giveaway!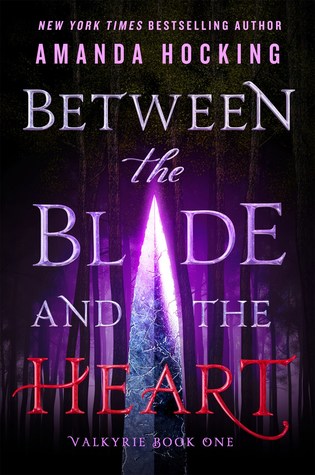 When the fate of the world is at stake
Loyalties will be tested
Game of Thrones
meets
Blade Runner
in this commanding new YA fantasy inspired by
Norse Mythology from
New York Times
bestselling author Amanda Hocking.
As one of Odin's Valkyries, Malin's greatest responsibility is to slay immortals and return
them to the underworld. But when she unearths a secret that could unravel the balance of
all she knows, Malin along with her best friend and her ex-girlfriend must decide where their
loyalties lie. And if helping the blue-eyed boy Asher enact his revenge is worth the risk—
to the world and her heart.
Amanda Hocking is the author of over twenty young adult novels, including the
New York Times
bestselling
Trylle Trilogy
and
Kanin Chronicles
. Her love of pop culture and all things paranormal
influence her writing. She spends her time in Minnesota, taking care of her menagerie of pets and
working on her next book.


This giveaway is for US residents only and you must be at least

13 years old to enter.
The giveaway is being sponsered by the publisher and will be sent

to you from them.

The giveaway will end on the 8th of Januarary and will be chosen at

random by Raffelcopter.

The winner will be announced here on the blog and will be emailed.

The winner will have 24 hours to reply to the email or another person

will be chosen.
a Rafflecopter giveaway