So I've been thinking of posting this post for a few months, but haven't gotten around to it. Today is the day though I think. Let's talk about a few movies that I'm excited about, mainly because I loved the book!
The first one I have to talk about actually comes out at the end of March and to say I'm excited about this movie is an understatement. I'm actually excited and a little nervous, though the trailer looks amazing I'm still worried they will screw it up somehow. What book am I talking about you may ask, well I'm talking about this one...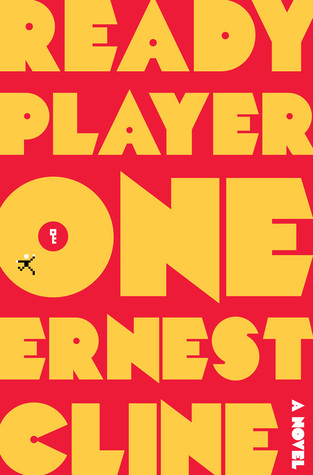 Ready Player One by Ernest Cline is one of my all time favorite books, if you know me you know that my all time favorite book is The Outsiders and Ready Player One is right up there with the Outsiders for me. It's amazing, jam packed full of adventure and the perfect amount of nostalgia
from the 80's and 90's even. If you haven't picked this one up, it's a must. You can read the rest of my full review
HERE
.
But anyway, if you haven't seen the trailer, take a look!
What do you think? Doesn't it look amazing?
I seriously can't wait to see what they do with this movie. I also would love it is Ernest Cline would write a sequeal, but then again most of the time I hate sequeals. So I'm not really sure about that.
Okay on to the next movie I want to talk about and it's for a book that I'm reading right now and loving. You probably can guess this one because so many book people in the community are talking about it and if you don't know this one, you really should read the book.
A Wrinkle in Time is a book that I've been wanting to read for a long time and I finally picked up a copy for myself about a month ago. I was super excited to start it and now I can't put it down. Which of course makes me really excited to see the movie. Not to mention the cast alone making me giddy with joy to see this one. Take a look for yourself.
Thoughts? Anyone as excited about this movie as I am?
These are only two of the amazing movies that are coming out that are based on books this year, I'm thinking about making a few more posts like this in the future. But for now these are the two that I'm most excited about right now. Are there any that you're excited about? Please let me know in the comments below.