It's Monday! What Are You Reading is hosted by Book Journey!
It's time for my Monday post. Below you will find what I plan on Reading for this week. It's going to be a light week of reading. Got a lot going on. But I really want to read the book below!

What I'm Reading Today!
Bringing Home The Bad Boy
The Bad Boy Is Back Evan Downey needs a new beginning. Since the death of his wife five years ago, the brilliant tattoo artist has shut himself away in a prison of grief that not even his work can break him out of-and what's worse, Evan knows his son Lyon is bearing the brunt of his seclusion. Moving back to the lake town of Evergreen Cove where he spent his childhood summers is his last chance for a fresh start. Charlotte Harris knows she owes it to her best friend's memory to help Evan and his son find their way again, but she can't stop her traitorous heart from skipping a beat every time she looks into Evan's mesmerizing eyes. Charlotte is determined to stay strictly in the Friend Zone-until a mind-blowing night knocks that plan by the wayside. Now, if they're brave enough to let it, Charlotte and Evan might just find a love capable of healing their broken hearts . . .
Audio Book I'm Listening To This Week: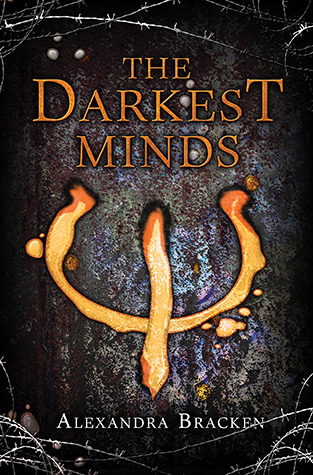 Author: Alexandra Bracken
When Ruby woke up on her tenth birthday, something about her had changed. Something alarming enough to make her parents lock her in the garage and call the police. Something that gets her sent to Thurmond, a brutal government "rehabilitation camp." She might have survived the mysterious disease that's killed most of America's children, but she and the others have emerged with something far worse: frightening abilities they cannot control. Now sixteen, Ruby is one of the dangerous ones. When the truth comes out, Ruby barely escapes Thurmond with her life. Now she's on the run, desperate to find the one safe haven left for kids like her—East River. She joins a group of kids who escaped their own camp. Liam, their brave leader, is falling hard for Ruby. But no matter how much she aches for him, Ruby can't risk getting close. Not after what happened to her parents. When they arrive at East River, nothing is as it seems, least of all its mysterious leader. But there are other forces at work, people who will stop at nothing to use Ruby in their fight against the government. Ruby will be faced with a terrible choice, one that may mean giving up her only chance at a life worth living.
I have several audio books that I have that I need to listen to, so I figured I would start listening to one every week till I can get caught up. So hopefully I can post some new audio book reviews shortly. I hope you all have a great Monday and a fantastic week!