So I've been wanting to try a few new memes on the blog, change some things up a bit. This is one that I have chosen, it's hosted by the amazing
ICEYBOOKS!
I love her blog and if you haven't checked it out, you should.
In this meme you pick a few books that you want to read next and you make a post about them. Then pretty much you ask your readers which one you should read next. I'm thinking this might help me in my reading slump a bit as well.
The Bad Boy Is Back Evan Downey needs a new beginning. Since the death of his wife five years ago, the brilliant tattoo artist has shut himself away in a prison of grief that not even his work can break him out of-and what's worse, Evan knows his son Lyon is bearing the brunt of his seclusion. Moving back to the lake town of Evergreen Cove where he spent his childhood summers is his last chance for a fresh start. Charlotte Harris knows she owes it to her best friend's memory to help Evan and his son find their way again, but she can't stop her traitorous heart from skipping a beat every time she looks into Evan's mesmerizing eyes. Charlotte is determined to stay strictly in the Friend Zone-until a mind-blowing night knocks that plan by the wayside. Now, if they're brave enough to let it, Charlotte and Evan might just find a love capable of healing their broken hearts . . .
From the author of the Charmed Life and It's Raining Cupcakes series comes a novel of family, friends, and a Paris adventure that readers will never forget! Nora has always wanted to see Paris, thanks to her Grandma Sylvia's stories. But when Sylvia suddenly passes away just months before their planned trip, Nora thinks she's lost everything. Nora still dreams of Paris--and when she finds her own name on a set of clues to a Parisian scavenger hunt packed away in her grandmother's room, along with plane tickets, Nora knows that Sylvia still wants her to go, too. At last, Nora sets off on the adventure--and mystery--of a lifetime. What did Grandma Sylvia want her to find in Paris? Why do all the clues insist that Nora's mother be with her? And could the key to healing and forgiveness be found at the top of the Eiffel Tower?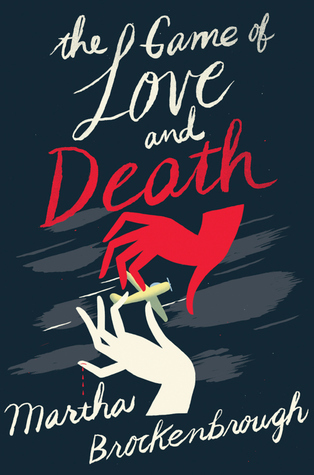 Antony and Cleopatra. Helen of Troy and Paris. Romeo and Juliet. And now . . . Henry and Flora. For centuries Love and Death have chosen their players. They have set the rules, rolled the dice, and kept close, ready to influence, angling for supremacy. And Death has always won. Always. Could there ever be one time, one place, one pair whose love would truly tip the balance? Meet Flora Saudade, an African-American girl who dreams of becoming the next Amelia Earhart by day and sings in the smoky jazz clubs of Seattle by night. Meet Henry Bishop, born a few blocks and a million worlds away, a white boy with his future assured — a wealthy adoptive family in the midst of the Great Depression, a college scholarship, and all the opportunities in the world seemingly available to him. The players have been chosen. The dice have been rolled. But when human beings make moves of their own, what happens next is anyone's guess. Achingly romantic and brilliantly imagined, The Game of Love and Death is a love story you will never forget.
What should I read next? I need your help! Leave a comment below and let me know which book I should read next.