It's Monday! What Are You Reading is hosted by Book Journey!
So

it's Monday again, but once again I get to share what I'm reading with all of you, it's the best part of my Monday. This week I'm pretty much finishing up two books and adding another to my list.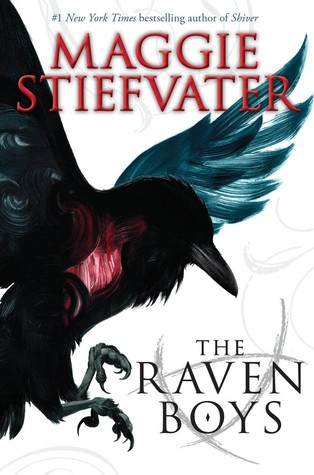 "There are only two reasons a non-seer would see a spirit on St. Mark's Eve," Neeve said. "Either you're his true love . . . or you killed him."

It is freezing in the churchyard, even before the dead arrive.

Every year, Blue Sargent stands next to her clairvoyant mother as the soon-to-be dead walk past. Blue herself never sees them—not until this year, when a boy emerges from the dark and speaks directly to her.

His name is Gansey, and Blue soon discovers that he is a rich student at Aglionby, the local private school. Blue has a policy of staying away from Aglionby boys. Known as Raven Boys, they can only mean trouble.

But Blue is drawn to Gansey, in a way she can't entirely explain. He has it all—family money, good looks, devoted friends—but he's looking for much more than that. He is on a quest that has encompassed three other Raven Boys: Adam, the scholarship student who resents all the privilege around him; Ronan, the fierce soul who ranges from anger to despair; and Noah, the taciturn watcher of the four, who notices many things but says very little.

For as long as she can remember, Blue has been warned that she will cause her true love to die. She never thought this would be a problem. But now, as her life becomes caught up in the strange and sinister world of the Raven Boys, she's not so sure anymore.

From Maggie Stiefvater, the bestselling and acclaimed author of the Shiver trilogy and The Scorpio Races, comes a spellbinding new series where the inevitability of death and the nature of love lead us to a place we've never been before.
What Sofia has with Derek feels like a sandcastle; temporary and something that the waves of life and time will soon ruin...

Since the return of Gregor Novak, the island has turned several shades darker. His hatred toward Sofia and thirst for fresh blood lead to a brutal war igniting between father and son.

Meanwhile, the hunters are gaining formidable strength and resources by the day; they know that the safety of The Shade hangs entirely on its ability to remain hidden from them.

And a sinister secret lies in wait for Sofia within the bowels of an Egyptian desert... a secret that threatens to crush her sandcastle much sooner than she could have expected.
When your life feels like a bad movie, rewrite the script.

When Willa Schofer's father comes home from a business trip with an über-famous new fiancée, Willa's senior year blows up in paparazzi-fueled flames. Overnight, she has a new house, a new car, and a new soon-to-be stepbrother—the unbelievably hot, unbelievably arrogant, Finn McCain. Thank god he's constantly pushing her buttons, or she might do something irresponsible. Like fall for the jerk.

Just when Willa's decided to avoid him for, oh, ever, Finn lands in the center of her senior project team. Seriously—how hard is it to shake a guy? At least her work on the project snagged the attention of the (second) hottest guy in school. He might only be into her because of her famous stepmom, and he's not quite as exciting as a certain annoying housemate, but at least she's allowed to crush on the guy.

Because crushing on your annoying stepbrother? So not cool.

This Entangled Teen Crush book contains an unbelievably hot bad boy, an unbelievably famous actress, and all the drama that comes with adding both to your family. Oh, and a forbidden flirtation with a soon-to-be stepbrother.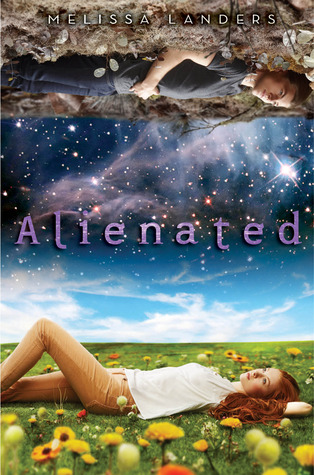 I'll also be reading Alienated by Melissa Landers for the Book Club, so yeah I have so much reading to do this week. I'll be reading about 86 pages this week. Trying to split it up throughout the whole month.
To join in the reading fun,
CLICK HERE
and join the book club today.