It's Monday! What Are You Reading is hosted by Book Journey!
So this past week, my son had to have his tonsils taken out. With that being said my normal reading time wasn't available for me to take, seeing as I was taking care of him. Right now he's doing okay and I'm hoping this week I can finish the books I started last week. Below is another glimpse at what I'm currently reading/listening to.
(I'm reading this one for an upcoming blog tour and I'm loving it so far!)
When your life feels like a bad movie, rewrite the script.

When Willa Schofer's father comes home from a business trip with an über-famous new fiancée, Willa's senior year blows up in paparazzi-fueled flames. Overnight, she has a new house, a new car, and a new soon-to-be stepbrother—the unbelievably hot, unbelievably arrogant, Finn McCain. Thank god he's constantly pushing her buttons, or she might do something irresponsible. Like fall for the jerk.

Just when Willa's decided to avoid him for, oh, ever, Finn lands in the center of her senior project team. Seriously—how hard is it to shake a guy? At least her work on the project snagged the attention of the (second) hottest guy in school. He might only be into her because of her famous stepmom, and he's not quite as exciting as a certain annoying housemate, but at least she's allowed to crush on the guy.

Because crushing on your annoying stepbrother? So not cool.
Audio Book Pick For the Week: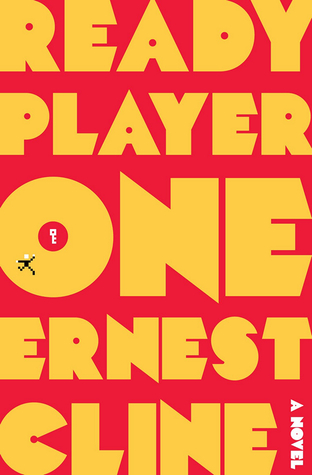 In the year 2044, reality is an ugly place. The only time teenage Wade Watts really feels alive is when he's jacked into the virtual utopia known as the OASIS. Wade's devoted his life to studying the puzzles hidden within this world's digital confines, puzzles that are based on their creator's obsession with the pop culture of decades past and that promise massive power and fortune to whoever can unlock them. When Wade stumbles upon the first clue, he finds himself beset by players willing to kill to take this ultimate prize. The race is on, and if Wade's going to survive, he'll have to win—and confront the real world he's always been so desperate to escape.