I'm super excited about this post and the review for this book that will be posted later today. Make sure you also check out the giveaway at the bottom of this post. This book is fantastic!!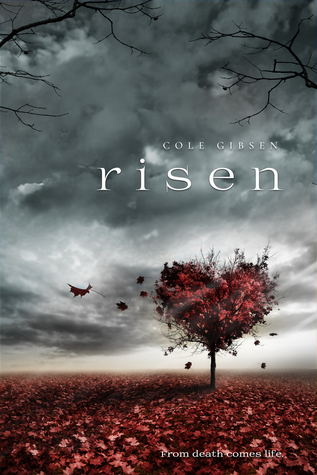 Published: March 27th 2018
Publisher: Entangled: Teen
Fans of Vampire Diaries and Twilight will be thirsting for this latest vampire addiction…



My aunt has been kidnapped by vampires, and it's up to me to save her. Only…I had no idea vampires existed. None. Nada. I'm more of a reader than a fighter, and even though I'd been wishing to escape my boring existence in the middle of nowhere, I'd give anything to have it back now if it meant my aunt was safe.





Then there's the vampire Sebastian, who seems slightly nicer than most of the bloodsuckers I've run into so far. Yes, he's the hottest being I've ever come across, but there's no way I can trust him. He swears he's helping me get answers, but there's more to his story. Now I'm a key pawn in a raging vampire war, and I need to pick the right ally.





But my chances of surviving this war are slim at best, when the side I choose might be the one that wants me dead the most.
Growing up, Cole Gibsen couldn't decide what she loved more—dogs or books. Rather than choose, she decided to devote her life to both! Dog trainer (wrangler) by day and author by night, she's the author of more than ten books with more on the way.

www.colegibsen.com
Links:
Author Website: www.ColeGibsen.com
Author Twitter: Twitter.com/colegibsen
Author Facebook: Facebook.com/colegibsen
Author Goodreads: goodreads.com/colegibsen
a Rafflecopter giveaway