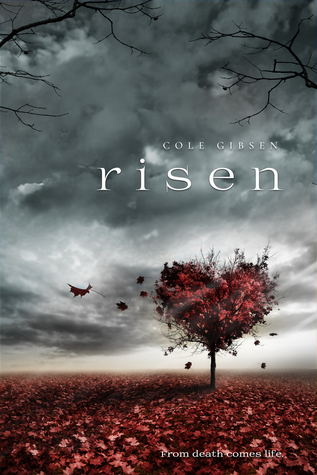 Published:
March 27th 2018
Publisher:
Entangled: Teen
Challenges:

2018 Bookish Resolutions
Date Read:

March till April 3
Fans of Vampire Diaries and Twilight will be thirsting for this latest vampire addiction…

My aunt has been kidnapped by vampires, and it's up to me to save her. Only…I had no idea vampires existed. None. Nada. I'm more of a reader than a fighter, and even though I'd been wishing to escape my boring existence in the middle of nowhere, I'd give anything to have it back now if it meant my aunt was safe.

Then there's the vampire Sebastian, who seems slightly nicer than most of the bloodsuckers I've run into so far. Yes, he's the hottest being I've ever come across, but there's no way I can trust him. He swears he's helping me get answers, but there's more to his story. Now I'm a key pawn in a raging vampire war, and I need to pick the right ally.

But my chances of surviving this war are slim at best, when the side I choose might be the one that wants me dead the most.
The first word that comes to my mind when I think about this book is rollercoaster! What a freakin ride this book is. At first when I was asked to read and review Risen by Cole Gibsen, I was super exicted because I haven't read and enjoyed a vampire book in years, but at the same time I was freaking out because the same exact reason.
And I know what you're thinking, yet another vampire YA book, what's going to be so different about this one. Honestly, I almost said no to reading this one mainly because I've read so many vampire YA books and I figured, like I'm guessing you're thinking as well, this one would be just like all the others...Man was I wrong! After finishing this book, I am so happy that I didn't talk myself out of reading it because I loved this book.
Author Cole Gibsen is a spectacular writer, who had me on the edge of my seat the whole time. One who wrote a book that I've been dying to read and didn't even know it. The best part of this book is there is no lag. It's packed full of great action and you never know what's going to happen next. I can't wait to get my hands on the next book in this series! Hint hint...I need it now please!
My only complaint about this book is that I need more backstory for the characters! I need to know more aobut Sebastian. Seriously, tell me more! I hope the author does this for all the characters in the next books. I loved the plot and the way it was written! I can't get enough of the characters in this book.
I loved how mob mentality came to play in this story as well, but the best part it was with vampires instead of just the mob. From the beginning of this book, I didn't want to stop reading till I got to the end. I only put this one down when I had to, you know I had to sleep at some point. But, honestly, Risen by Cole Gibsen is a must read if you ask me! Adding this one to my favorite shelf right away.
If you didn't already know I'm giving Risen by Cole Gibsen a Ali's Bookshelf...






Here at Ali's Bookshelf we accept books in exchange for a honest review. The book above came from the publisher through Netgalley. We also use Amazon Affiliate links at times