It's Monday! What Are You Reading is hosted by Book Journey!
It's time for my Monday post. Below you will find what I plan on Reading for this week. It's going to be another light week of reading. Got a lot going on. But I really want to read the book below!
"Who Could That Be At This Hour?"
The adventure began in a fading town. Far from anyone he knew or trusted, a young Lemony Snicket started an apprenticeship for a secret organization shrouded in mystery and secrecy. He asked questions that shouldn't have been on his mind. Now he has written an account that should not be published that shouldn't be read. Not even by you. Seriously, we recommend that you do NOT ask your parents for this, the first book in his new ALL THE WRONG QUESTIONS series. Lemony Snicket, in case you don't already know, grew up to be the author of A Series of Unfortunate Events series.
What I'll Be Reading This Week: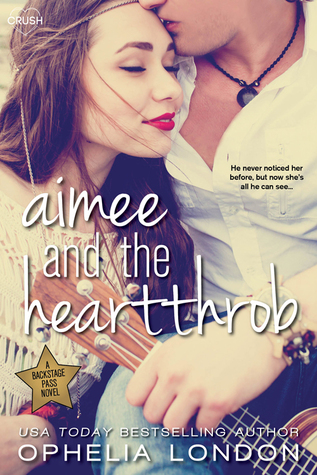 Publisher:
Entangled Teen Crush
He never noticed her before, but now she's all he can see… Miles Carlisle is every teen girl's fantasy. His rugged good looks and exotic British accent have helped catapult his boy band, Seconds to Juliet, to super-stardom. But after two disastrous and very public breakups, Miles isn't interested in dating just any girl; he wants The One. And the only girl he's interested in is not only his best friend's little sister―and off-limits―but won't even give him the time of day… As a kid, Aimee Bingham had a huge thing for Miles…until he made fun of her for always tagging along. Now that she's outgrown both him and her pigtails. the prospect of spending two weeks on tour with the childhood crush who broke her heart isn't exactly enticing. Except now Miles seems interested. Very interested. And no matter how hard Aimee tries to resist him, her crush is definitely making a comeback. But everyone knows that falling for a heartthrob is a backstage pass to heartbreak…
So there you have it! I'm super excited to finally get a chance to read Who Could That Be At This Hour. It's been on my shelf for awhile. I hope you all have a great Monday and leave me a comment below and let me know what you are reading this week!