It's Monday! What Are You Reading is hosted by Book Journey!
It's time for my Monday post. Below you will find what I plan on Reading for this week. It's going to be another light week of reading. Got a lot going on. But I really want to read the book below!
What I'm Reading Today!
Rock Star's Girl
Publication Date:
March 19th 2015
Emily Watts just wants a weekend break from the workaholic hours she's taken on to keep her business — a popular fashion-snark web site — up and running. What she gets is overnight celebrity and a career-killing media scandal. While taking time out to attend a concert in support of friend Jesse Cinder, a struggling musician, Emily meets Cory Sampson, the lead singer of a chart-topping rock band. When she agrees to a date with Cory, making entertainment headlines is the last thing she expects. Even so, it's a minor surprise by comparison to her discovery that in the music world, media notoriety trumps all. Tabloid allegations erupt when Cory and fame-hungry Jesse use Emily for personal gain, and her tarnished image spells disaster — personally and professionally. To save the web site and writing career she's made her life and dream, Emily must go from being a pawn in the Hollywood headline game to becoming the media mastermind. Previously published as J.F. Kristin.
What I'll Be Reading This Week: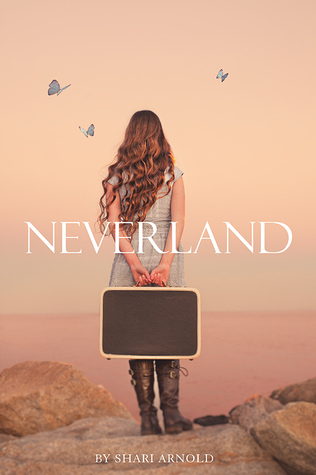 Publication Date: April 7th 2015
It's been four months since seventeen-year-old Livy Cloud lost her younger sister, but she isn't quite ready to move on with her life — not even close. She'd rather spend her time at the Seattle Children's hospital, reading to the patients and holding onto memories of the sister who was everything to her and more. But when she meets the mysterious and illusive Meyer she is drawn into a world of adventure, a world where questions abound. Is she ready to live life without her sister? Or more importantly, is she brave enough to love again? In this modern reimagining of Peter Pan, will Livy lose herself to Neverland or will she find what she's been searching for?
So there we go, my tbr for the week. I'm also still reading the book I talked about last week by Lemony Snicket, "Who Could That Be At This Hour?" So I have a lot to read this week. What books are you planning on reading this week?