So I've been wanting to try a few new memes on the blog, change some things up a bit. This is one that I have chosen, it's hosted by the amazing
ICEYBOOKS!
I love her blog and if you haven't checked it out, you should.
In this meme you pick a few books that you want to read next and you make a post about them. Then pretty much you ask your readers which one you should read next. I'm thinking this might help me in my reading slump a bit as well.
Emily Watts just wants a weekend break from the workaholic hours she's taken on to keep her business — a popular fashion-snark web site — up and running. What she gets is overnight celebrity and a career-killing media scandal. While taking time out to attend a concert in support of friend Jesse Cinder, a struggling musician, Emily meets Cory Sampson, the lead singer of a chart-topping rock band. When she agrees to a date with Cory, making entertainment headlines is the last thing she expects. Even so, it's a minor surprise by comparison to her discovery that in the music world, media notoriety trumps all. Tabloid allegations erupt when Cory and fame-hungry Jesse use Emily for personal gain, and her tarnished image spells disaster — personally and professionally. To save the web site and writing career she's made her life and dream, Emily must go from being a pawn in the Hollywood headline game to becoming the media mastermind. Previously published as J.F. Kristin.
From Robyn Carr, #1 New York Times bestselling author of the popular Virgin River novels, comes Thunder Point-the highly anticipated new series that will make you laugh, make you sigh, and make you fall in love with a small town filled with people you'll never forget. Nestled on the Oregon coast is a small town of rocky beaches and rugged charm. Locals love the land's unspoiled beauty. Developers see it as a potential gold mine. When newcomer Hank Cooper learns he's been left an old friend's entire beachfront property, he finds himself with a community's destiny in his hands. Cooper has never been a man to settle in one place, and Thunder Point was supposed to be just another quick stop. But Cooper finds himself getting involved with the town. And with Sarah Dupre, a woman as complicated as she is beautiful. With the whole town watching for his next move, Cooper has to choose between his old life and a place full of new possibilities. A place that just might be home.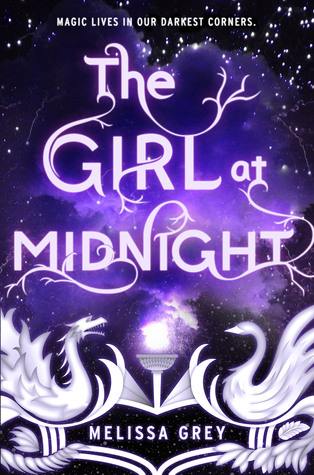 For readers of Cassandra Clare's City of Bones and Leigh Bardugo's Shadow and Bone, The Girl at Midnight is the story of a modern girl caught in an ancient war. Beneath the streets of New York City live the Avicen, an ancient race of people with feathers for hair and magic running through their veins. Age-old enchantments keep them hidden from humans. All but one. Echo is a runaway pickpocket who survives by selling stolen treasures on the black market, and the Avicen are the only family she's ever known. Echo is clever and daring, and at times she can be brash, but above all else she's fiercely loyal. So when a centuries-old war crests on the borders of her home, she decides it's time to act. Legend has it that there is a way to end the conflict once and for all: find the Firebird, a mythical entity believed to possess power the likes of which the world has never seen. It will be no easy task, but if life as a thief has taught Echo anything, it's how to hunt down what she wants . . . and how to take it. But some jobs aren't as straightforward as they seem. And this one might just set the world on fire.
So there are my three choices, please leave me a comment below and help me pick which book to read next. They all three look amazing and are so different!