Ali Listens is my new review title for Audio book Reviews. I wanted to start splitting up my reviews into categories. Something I've been wanting to do for awhile, just haven't had the chance. More categories coming soon, but this is the one I wanted to start with.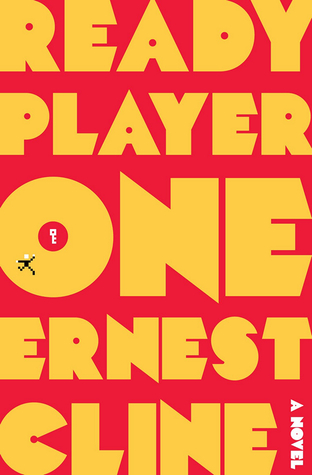 Title:
Ready Player One
Author:
Ernest Cline
Publisher:
Random House NY
Audio Publisher:
Random House Audio
Length:
15 Hours and 46 Min.
Read From:
October 10th - October 17th
Reading Challenges:
None
In the year 2044, reality is an ugly place. The only time teenage Wade Watts really feels alive is when he's jacked into the virtual utopia known as the OASIS. Wade's devoted his life to studying the puzzles hidden within this world's digital confines, puzzles that are based on their creator's obsession with the pop culture of decades past and that promise massive power and fortune to whoever can unlock them. When Wade stumbles upon the first clue, he finds himself beset by players willing to kill to take this ultimate prize. The race is on, and if Wade's going to survive, he'll have to win—and confront the real world he's always been so desperate to escape.
I have put this review off for awhile now, mainly because after reading this book my mind was in a million different places at once and I wasn't sure how to explain to you how amazing this book was. If you're a gamer like me or anyone that likes comic books, you will love this book. It's filled with tons of references to other things from our pasts, but it in a good way that didn't make me feel old while reading.
Ernest Cline is an extraordinary author that drew me into this future world he came up with right away. I loved every second of reading this book and I caught myself many times on the edge of my seat wondering what was going to happen next. The best thing about this book was how unpredictable it was, I wasn't sure what was going to happen in the end.
The characters themselves were ones that I connected with on a great level, being a gamer (Yep people I'm a gamer who plays World of Warcraft and her Xbox all the time!) this book and made me feel right at home, but the characters felt like people I had known my whole life.
The audio book was fantastic as well, the story of course drew me in and kept my attention wrapped up in the story, but the narrator they chose to read the book was perfection! There are times when I'm listening to books and the voice drives me nuts so I just stop listening or I have to force myself to listen, not with Ready Player One.