So it's that time again, time to figure out what I plan on reading this month. This month, I've picked a few books that I've been wanting to read and a few books that are for challenges. So let's get to it.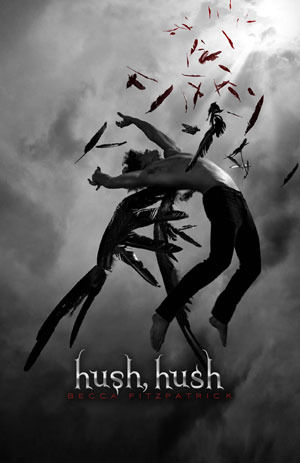 Hush Hush by Becca Fitzpatrick (TBR Challenge)
A SACRED OATH
A FALLEN ANGEL
A FORBIDDEN LOVE

Romance was not part of Nora Grey's plan. She's never been particularly attracted to the boys at her school, no matter how hard her best friend, Vee, pushes them at her. Not until Patch comes along. With his easy smile and eyes that seem to see inside her, Patch draws Nora to him against her better judgment.

But after a series of terrifying encounters, Nora's not sure whom to trust. Patch seems to be everywhere she is and seems to know more about her than her closest friends. She can't decide whether she should fall into his arms or run and hide. And when she tries to seek some answers, she finds herself near a truth that is way more unsettling than anything Patch makes her feel.

For she is right in the middle of an ancient battle between the immortal and those that have fallen - and, when it comes to choosing sides, the wrong choice will cost Nora her life.
This book has been on my TBR list for years, so I can't wait to read it. The rest of the series is on my list for this challenge as well.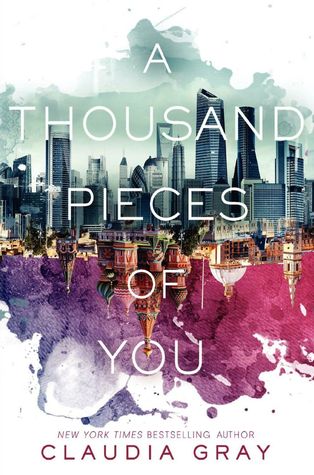 Cloud Atlas meets Orphan Black in this epic dimension-bending trilogy by New York Times bestselling author Claudia Gray about a girl who must chase her father's killer through multiple dimensions.

Marguerite Caine's physicist parents are known for their groundbreaking achievements. Their most astonishing invention, called the Firebird, allows users to jump into multiple universes—and promises to revolutionize science forever. But then Marguerite's father is murdered, and the killer—her parent's handsome, enigmatic assistant Paul— escapes into another dimension before the law can touch him.

Marguerite refuses to let the man who destroyed her family go free. So she races after Paul through different universes, always leaping into another version of herself. But she also meets alternate versions of the people she knows—including Paul, whose life entangles with hers in increasingly familiar ways. Before long she begins to question Paul's guilt—as well as her own heart. And soon she discovers the truth behind her father's death is far more sinister than she expected.

A Thousand Pieces of You explores an amazingly intricate multi-universe where fate is unavoidable, the truth elusive, and love the greatest mystery of all.
NEW YORK TIMES BESTSELLER • In this powerful and uplifting novel, a mother and her daughter-in-law bravely leave their troubled marriages and face the challenge of starting over. Leaning on each other, Nichole and Leanne discover that their inner strength and capacity for love are greater than they ever imagined.

When Nichole discovers that her husband, Jake, has been unfaithful, the illusion of her perfect life is indelibly shattered. While juggling her young son, a new job, and volunteer work, Nichole meets Rocco, who is the opposite of Jake in nearly every way. Though blunt-spoken and rough around the edges, Rocco proves to be a dedicated father and thoughtful friend. But just as their relationship begins to blossom, Jake wagers everything on winning Nichole back—including their son Owen's happiness. Somehow, Nichole must find the courage to defy her fears and follow her heart, with far-reaching consequences for them all.

Leanne has quietly ignored her husband's cheating for decades, but is jolted into action by the echo of Nichole's all-too-familiar crisis. While volunteering as a teacher of English as a second language, Leanne meets Nikolai, a charming, talented baker from Ukraine. Resolved to avoid the heartache and complications of romantic entanglements, Leanne nonetheless finds it difficult to resist Nikolai's effusive overtures—until an unexpected tragedy tests the very fabric of her commitments.

An inspiring novel of friendship, reinvention, and hope, A Girl's Guide to Moving On affirms the ability of every woman to forge a new path, believe in love, and fearlessly find happiness.
Still Reading or Listening
Right now I'm still reading and listening to two books.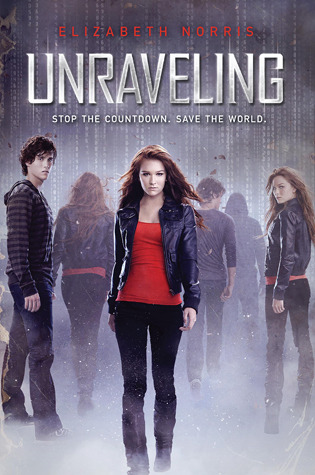 Unraveling (Audiobook) by Elizabeth Norris (TBR Challenge)
Sixteen-year-old Janelle Tenner is used to having a lot of responsibility. She balances working as a lifeguard in San Diego with an intense academic schedule. Janelle's mother is bipolar, and her dad is a workaholic FBI agent, which means Janelle also has to look out for her younger brother, Jared.

And that was before she died... and is brought back to life by Ben Michaels, a mysterious, alluring loner from her high school. When she discovers a strange clock that seems to be counting down to the earth's destruction, Janelle learns she has twenty-four days to figure out how to stop the clock and save the planet.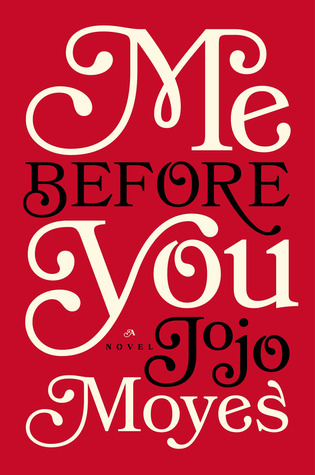 Lou Clark knows lots of things. She knows how many footsteps there are between the bus stop and home. She knows she likes working in The Buttered Bun tea shop and she knows she might not love her boyfriend Patrick.

What Lou doesn't know is she's about to lose her job or that knowing what's coming is what keeps her sane.

Will Traynor knows his motorcycle accident took away his desire to live. He knows everything feels very small and rather joyless now and he knows exactly how he's going to put a stop to that.

What Will doesn't know is that Lou is about to burst into his world in a riot of colour. And neither of them knows they're going to change the other for all time.
If I get through all of these, I'm not sure what I'll read, but if I do I'll post a update to this post. I hope you all have a great month full of fantastic books!!! Make sure you come back to see my thoughts of each of these books.