This meme started with J Kaye's Blog and then was taken up by Sheila from
Book Journey.
Sheila then passed it on to Kathryn at the
Book Date
. It's a meme where you share what you read last week, what you're currently reading and what you plan on reading that week.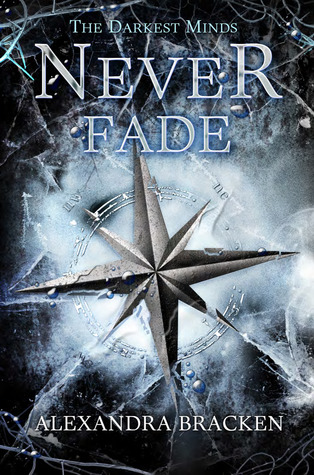 *I have to finish this one, I'm about halfway through, so hopefully I can finish it this week.*
Ruby never asked for the abilities that almost cost her her life. Now she must call upon them on a daily basis, leading dangerous missions to bring down a corrupt government and breaking into the minds of her enemies. Other kids in the Children's League call Ruby "Leader", but she knows what she really is: a monster.

When Ruby is entrusted with an explosive secret, she must embark on her most dangerous mission yet: leaving the Children's League behind. Crucial information about the disease that killed most of America's children—and turned Ruby and the others who lived into feared and hated outcasts—has survived every attempt to destroy it. But the truth is only saved in one place: a flashdrive in the hands of Liam Stewart, the boy Ruby once believed was her future—and who now wouldn't recognize her.

As Ruby sets out across a desperate, lawless country to find Liam—and answers about the catastrophe that has ripped both her life and America apart—she is torn between old friends and the promise she made to serve the League. Ruby will do anything to protect the people she loves. But what if winning the war means losing herself?
*This book was sent to me for review and I'm super excited to start reading it.*
Imogen and her sister Marin have escaped their cruel mother to attend a prestigious artists' retreat, but soon learn that living in a fairy tale requires sacrifices, be it art or love.

What would you sacrifice in the name of success? How much does an artist need to give up to create great art?

Imogen has grown up reading fairy tales about mothers who die and make way for cruel stepmothers. As a child, she used to lie in bed wishing that her life would become one of these tragic fairy tales because she couldn't imagine how a stepmother could be worse than her mother now. As adults, Imogen and her sister Marin are accepted to an elite post-grad arts program—Imogen as a writer and Marin as a dancer. Soon enough, though, they realize that there's more to the school than meets the eye. Imogen might be living in the fairy tale she's dreamed about as a child, but it's one that will pit her against Marin if she decides to escape her past to find her heart's desire.
So that's my list for the week, I think I'm going to leave it to only two a week again so I can get caught back up. To all my American readers and friends, I hope you all are having a great fourth of July! To the rest, Happy Monday, what are you reading this week?