This meme started with J Kaye's Blog and then was taken up by Sheila from
Book Journey.
Sheila then passed it on to Kathryn at the
Book Date
. It's a meme where you share what you read last week, what you're currently reading and what you plan on reading that week.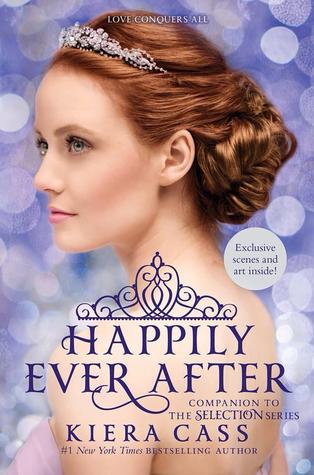 My amazing Mom bought me this for my birthday last month and I've been dying to read it. So, it's time to do so.
The contents of Happily Ever After are as follows:






-The Prince (with the two bonus chapters), Maxon's novella




-The Guard, Aspen's novella




-The Queen, Amberly's novella




-The Favorite, Marlee's novella




-Three scenes from Celeste's POV




-Lucy's scene (bonus scene from The One)




-The bonus epilogue




-Where are they now?




-A map




-Various illustrations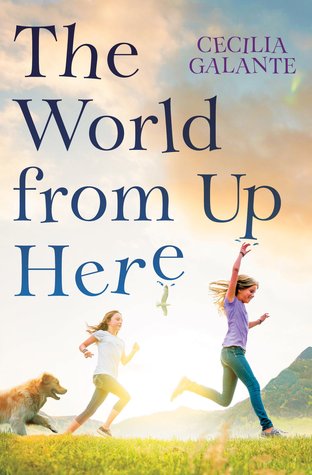 The World from Up Here
by Cecilia Galante
This is been on my tbr for a few months and I'm super excited to finally get to read it.
From the award-winning author of The Patron Saint of Butterflies comes a story about the courage it takes to face your biggest fears.

Wren Baker has never felt brave a day in her life. She doesn't even know what she's afraid of, really. Only that if she raises her voice or leaves her mark or ventures too far from home, she'll risk falling flat on her face.

But that all changes when Wren's cousin Silver walks into her life. Silver is totally fearless. Maybe that's why she's the most popular girl in the sixth grade. She dares Wren to take risks, to live out loud, to finally spread her wings. So when Silver decides to break all the rules, Wren is forced to make a choice: Is she in or is she out?

There's only one way Wren will ever learn to fly. It's time for her to stand at the edge of the unknown . . . and jump.

Full of heartache and hope, The World From Up Here is a tender, moving story about old secrets, new friendships, and what it means to face the things that scare us most.
Up Next:
The Lightning Queen by Laura Resau
Falling Over Sideways by Jordan Sonnenblick
That's it for me this week, both of these books are rather large, but if I finish one I'll probably be adding one from the list above.