This meme started with J Kaye's Blog and then was taken up by Sheila from
Book Journey.
Sheila then passed it on to Kathryn at the
Book Date
. It's a meme where you share what you read last week, what you're currently reading and what you plan on reading that week.
I'm super excited today, want to know why? I'll just tell you, I'm on my way to Florida for vacation. I'm going to be gone for three weeks and I'm so happy about it. Anyway, I'm going to have my computer so you will still get your daily posts, so no worries there. This post however has been scheduled, because I will more than likely already be on the road as you read this.
With that being said let's get into my weekly reading plan, you all know that I brought plenty of books with me on vacation. But for the ride down my daughter picked out the audio book a few weeks ago and for me it's a re-read, but that's okay because I don't mind re-reading or re-listening to books.
Percy Jackson is a good kid, but he can't seem to focus on his schoolwork or control his temper. And lately, being away at boarding school is only getting worse—Percy could have sworn his pre-algebra teacher turned into a monster and tried to kill him. When Percy's mom finds out, she knows it's time that he knew the truth about where he came from, and that he go to the one place he'll be safe. She sends Percy to Camp Half Blood, a summer camp for demigods (on Long Island), where he learns that the father he never knew is Poseidon, God of the Sea. Soon a mystery unfolds and together with his friends—one a satyr and the other the demigod daughter of Athena—Percy sets out on a quest across the United States to reach the gates of the Underworld (located in a recording studio in Hollywood) and prevent a catastrophic war between the gods.
Now Let's Talk About The Other Books I Plan To Read: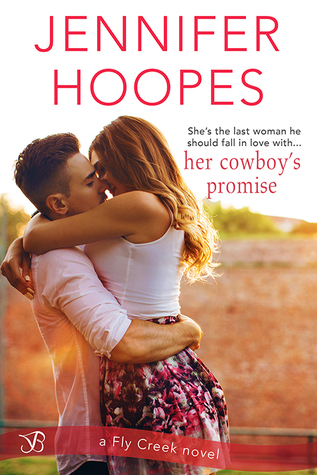 Three years ago, artist Emily White's grief and survivor's guilt sent her to the small Wyoming town of Fly Creek. Since then, she's kept her emotions safely tucked away—until she meets the new rancher at Sky Lake Dude Ranch. Stetson in hand, the gorgeous cowboy's arrival in her store immediately shakes up her world.

Adam Conley is only in Fly Creek for as long as it takes to fulfill his promise to his late cousin. The small town brings up too many memories of the life he left behind years ago. He knows his task won't be easy, but the last thing he expects is the instant attraction to the reason he's in town. Emily is beautiful, vibrant, and completely off-limits. He's there to keep his promise—not fall in love.

But Adam's secret will crumble everything Emily's life has revolved around.
Best friends with benefits…

Avery Forrester has never been the type to settle down—not to one place, not to one job, and certainly not to one man. Still, when her long-term best friend with benefits comes home on leave with a plan—including marriage and children—she realizes she'll have to do something drastic in order to keep him. Luckily, drastic is what she does best.

…isn't enough anymore.

U.S. Marine Holden Morris has never backed down from a challenge. And this time, that challenge is persuading wild child Avery Forrester, the woman he's loved his entire life, to marry him. He wants the whole deal—a wife, a family. But convincing her to become a military wife won't be easy. Then again, he knows Avery—in every way possible. Armed with that kind of knowledge—carnal and otherwise--how can he possibly fail?