It's Monday! What Are You Reading is hosted by Book Journey!
So it's another Monday, don't you just hate Mondays? I know I normally do, but sometimes I get to share what I'm reading with all of you and that brightens up my day. With that being said, let's get down to it.
Knowing the outcome doesn't always make a choice easier... Addison Coleman's life is one big "What if?" As a Searcher, whenever Addie is faced with a choice, she can look into the future and see both outcomes. It's the ultimate insurance plan against disaster. Or so she thought. When Addie's parents ambush her with the news of their divorce, she has to pick who she wants to live with—her father, who is leaving the paranormal compound to live among the "Norms," or her mother, who is staying in the life Addie has always known. Addie loves her life just as it is, so her answer should be easy. One Search six weeks into the future proves it's not. In one potential future, Addie is adjusting to life outside the Compound as the new girl in a Norm high school where she meets Trevor, a cute, sensitive artist who understands her. In the other path, Addie is being pursued by the hottest guy in school—but she never wanted to be a quarterback's girlfriend. When Addie's father is asked to consult on a murder in the Compound, she's unwittingly drawn into a dangerous game that threatens everything she holds dear. With love and loss in both lives, it all comes down to which reality she's willing to live through... and who she can't live without.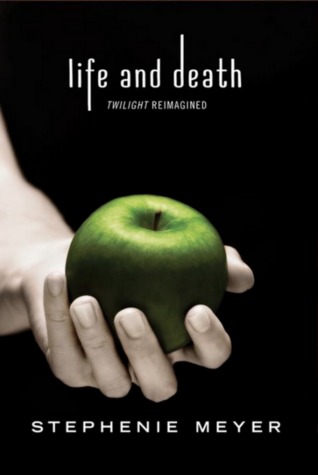 Life and Death by Stephenie Meyer
Celebrate the tenth anniversary of Twilight! This special double-feature book includes the classic novel, Twilight, and a bold and surprising reimagining, Life and Death, by Stephenie Meyer.
Packaged as an oversize, jacketed hardcover "flip book," this edition features nearly 400 pages of new content as well as exquisite new back cover art. Readers will relish experiencing the deeply romantic and extraordinarily suspenseful love story of Bella and Edward through fresh eyes.
Twilight has enraptured millions of readers since its first publication in 2005 and has become a modern classic, redefining genres within young adult literature and inspiring a phenomenon that has had readers yearning for more. The novel was a #1 New York Times bestseller, a #1 USA Today bestseller, a Time magazine Best Young Adult Book of All Time, an NPR Best-Ever Teen Novel, and a New York Times Editor's Choice. The Twilight Saga, which also includes New Moon, Eclipse, Breaking Dawn, The Short Second Life of Bree Tanner: An Eclipse Novella, and The Twilight Saga: The Official Illustrated Guide, has sold nearly 155 million copies worldwide.
What Sofia has with Derek feels like a sandcastle; temporary and something that the waves of life and time will soon ruin...

Since the return of Gregor Novak, the island has turned several shades darker. His hatred toward Sofia and thirst for fresh blood lead to a brutal war igniting between father and son.

Meanwhile, the hunters are gaining formidable strength and resources by the day; they know that the safety of The Shade hangs entirely on its ability to remain hidden from them.

And a sinister secret lies in wait for Sofia within the bowels of an Egyptian desert... a secret that threatens to crush her sandcastle much sooner than she could have expected.
Audio Book I Plan To Listen To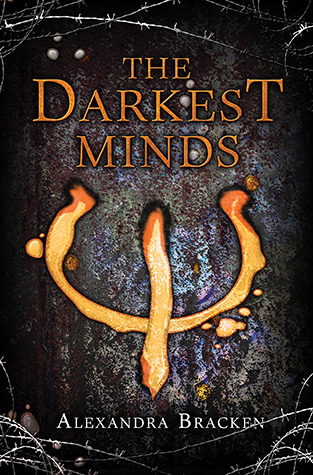 The Darkest Minds
by Alexandra Bracken
When Ruby woke up on her tenth birthday, something about her had changed. Something frightening enough to make her parents lock her in the garage and call the police. Something that got her sent to Thurmond, a brutal government "rehabilitation camp." She might have survived the mysterious disease that had killed most of America's children, but she and the others emerged with something far worse: frightening abilities they could not control.

Now sixteen, Ruby is one of the dangerous ones. When the truth comes out, Ruby barely escapes Thurmond with her life. She is on the run, desperate to find the only safe haven left for kids like her—East River. She joins a group of kids who have escaped their own camp. Liam, their brave leader, is falling hard for Ruby. But no matter how much she aches for him, Ruby can't risk getting close. Not after what happened to her parents. When they arrive at East River, nothing is as it seems, least of all its mysterious leader. But there are other forces at work, people who will stop at nothing to use Ruby in their fight against the government. Ruby will be faced with a terrible choice, one that may mean giving up her only chance at having a life worth living.' to