So this past week I've been reading a lot. I have two books that I'm reading at this time, one audio, one paperback and an ebook. I finished one book this past week and will be posting the review this upcoming week.
This past week I've also been working on the blog, working on a new newsletter and a few new features that I'm going to be working on. I'm very excited to get back to blogging.


Sawyer The only doctor in Buckhorn County, Kentucky, Sawyer Hudson knows a thing or two about saving lives. But when he rescues the beautiful Honey Malone from a car wreck and nurses her to health at his home, he finds himself dreading the day she's well enough to leave. Because now that he's met the woman of his dreams, he's not about to let her go. Morgan Buckhorn's big, bad sheriff, Morgan Hudson, wants a wife one who's even-tempered, undemanding and content with small-town life. So why can't he stop thinking about brazen Misty Malone? The dark-haired city girl is downright aggravating; not to mention shes found herself on the wrong side of the law. But though she may not be perfect, Morgan is hell-bent on convincing her they'd be perfect together!
This review will be posted later this week at some time. Hopefully this week I'll have more books read to share with you all.
Read More
So this week, I'm reading a few books. I'm going to list the three that I have started and then one more for good measure.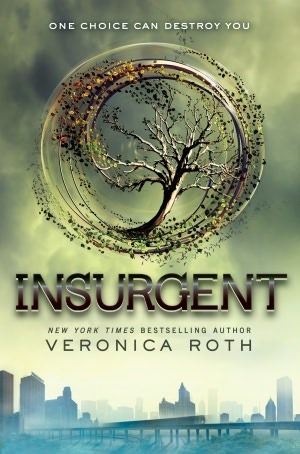 One choice can transform you—or it can destroy you. But every choice has consequences, and as unrest surges in the factions all around her, Tris Prior must continue trying to save those she loves—and herself—while grappling with haunting questions of grief and forgiveness, identity and loyalty, politics and love. Tris's initiation day should have been marked by celebration and victory with her chosen faction; instead, the day ended with unspeakable horrors. War now looms as conflict between the factions and their ideologies grows. And in times of war, sides must be chosen, secrets will emerge, and choices will become even more irrevocable—and even more powerful. Transformed by her own decisions but also by haunting grief and guilt, radical new discoveries, and shifting relationships, Tris must fully embrace her Divergence, even if she does not know what she may lose by doing so.
A lush and gorgeously written debut, packed with action, intrigue, and a thrilling love triangle. Alexa Hollen is a fighter. Forced to disguise herself as a boy and serve in the king's army, Alex uses her quick wit and fierce sword-fighting skills to earn a spot on the elite prince's guard. But when a powerful sorcerer sneaks into the palace in the dead of night, even Alex, who is virtually unbeatable, can't prevent him from abducting her, her fellow guard and friend Rylan, and Prince Damian, taking them through the treacherous wilds of the jungle and deep into enemy territory. The longer Alex is held captive with both Rylan and the prince, the more she realizes that she is not the only one who has been keeping dangerous secrets. And suddenly, after her own secret is revealed, Alex finds herself confronted with two men vying for her heart: the safe and steady Rylan, who has always cared for her, and the dark, intriguing Damian. With hidden foes lurking around every corner, is Alex strong enough to save herself and the kingdom she's sworn to protect?
So, that's my week coming up and last week as well. What's on your to read list for this week?