I can't believe it's already April, where did March go, I'm starting to freak out. My wedding is in June and the months are flying by. Anyway, it's time to showcase what I plan to read this month.
Part love letter to New York, part portrait of a girl and a city in crisis as Hurricane Sandy hits New York City.

When Emilia de Wit ran away to New York City, she planned everything to a T. Plane ticket, purchased. Cute apartment, rented online. Subway map, printed and highlighted. This was no ordinary trip -- this was Emilia's declaration of independence. Her chance to escape the life her parents were ruining. To get away from the horrible scandal that had rocked Amsterdam, the scandal that was all her dad's fault. To see if her mom, the glamorous, world-famous artist, would even notice.

New York steals Emilia's heart at first sight -- even though absolutely nothing goes to plan. She didn't plan to end up homeless on a stranger's doorstep. She didn't plan to make friends with Seth, Abby, and Jim. And she could never have known that Hurricane Sandy would be barreling up the coast, straight for the city.

All she wanted was to get away from her parents, her

her problems, her life . . . and when the storm hits and the power goes out, Emilia feels farther from home than she could have imagined.
Combining the emotional depth of The Art of Racing in the Rain with the magical spirit of The Life of Pi, Lily and the Octopus is an epic adventure of the heart.

When you sit down with Lily and the Octopus, you will be taken on an unforgettable ride.

The magic of this novel is in the read, and we don't want to spoil it by giving away too many details.

We can tell you that this is a story about that special someone: the one you trust, the one you can't live without.

For Ted Flask, that someone special is his aging companion Lily, who happens to be a dog.

Lily and the Octopus reminds us how it feels to love fiercely, how difficult it can be to let go, and how the fight for those we love is the greatest fight of all.

Remember the last book you told someone they had to read?

Lily and the Octopus is the next one.
Collecting books can be a dangerous prospect in this fun, time-traveling, fantasy adventure from a spectacular debut author.

One thing any Librarian will tell you: the truth is much stranger than fiction...

Irene is a professional spy for the mysterious Library, a shadowy organization that collects important works of fiction from all of the different realities. Most recently, she and her enigmatic assistant Kai have been sent to an alternative London. Their mission: Retrieve a particularly dangerous book. The problem: By the time they arrive, it's already been stolen.

London's underground factions are prepared to fight to the death to find the tome before Irene and Kai do, a problem compounded by the fact that this world is chaos-infested—the laws of nature bent to allow supernatural creatures and unpredictable magic to run rampant. To make matters worse, Kai is hiding something—secrets that could be just as volatile as the chaos-filled world itself.

Now Irene is caught in a puzzling web of deadly danger, conflicting clues, and sinister secret societies. And failure is not an option—because it isn't just Irene's reputation at stake, it's the nature of reality itself...
Other Review Books
Katie is seventeen and in love with someone whose identity she's afraid to reveal.

Caroline, Katie's mother, is uptight, worn out, and about to find the past catching up with her.

Mary, Katie's grandmother, suffers from Alzheimer's and suddenly appears after years of mysterious absence.

As Katie cares for an elderly woman who brings daily chaos to her life, she finds herself drawn to the grandmother she never knew she had. Rules get broken as allegiances shift. Is Mary contagious? Is "badness" genetic?

In confronting the past, Katie is forced to seize the present. As Mary slowly unravels and family secrets are revealed, Katie learns to live and finally dares to love.

Unbecoming is a vivid and exhilarating celebration of life and learning to honor your own story, infused with jenny Downham's signature warmth, humor, and wisdom.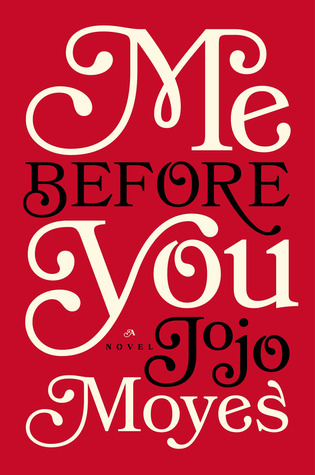 Lou Clark knows lots of things. She knows how many footsteps there are between the bus stop and home. She knows she likes working in The Buttered Bun tea shop and she knows she might not love her boyfriend Patrick.

What Lou doesn't know is she's about to lose her job or that knowing what's coming is what keeps her sane.

Will Traynor knows his motorcycle accident took away his desire to live. He knows everything feels very small and rather joyless now and he knows exactly how he's going to put a stop to that.

What Will doesn't know is that Lou is about to burst into his world in a riot of colour. And neither of them knows they're going to change the other for all time.
Audio Books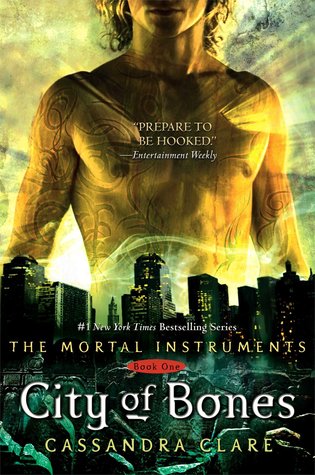 When fifteen-year-old Clary Fray heads out to the Pandemonium Club in New York City, she hardly expects to witness a murder― much less a murder committed by three teenagers covered with strange tattoos and brandishing bizarre weapons. Then the body disappears into thin air. It's hard to call the police when the murderers are invisible to everyone else and when there is nothing―not even a smear of blood―to show that a boy has died. Or was he a boy?

This is Clary's first meeting with the Shadowhunters, warriors dedicated to ridding the earth of demons. It's also her first encounter with Jace, a Shadowhunter who looks a little like an angel and acts a lot like a jerk. Within twenty-four hours Clary is pulled into Jace's world with a vengeance, when her mother disappears and Clary herself is attacked by a demon. But why would demons be interested in ordinary mundanes like Clary and her mother? And how did Clary suddenly get the Sight? The Shadowhunters would like to know...

Exotic and gritty, exhilarating and utterly gripping, Cassandra Clare's ferociously entertaining fantasy takes readers on a wild ride that they will never want to end.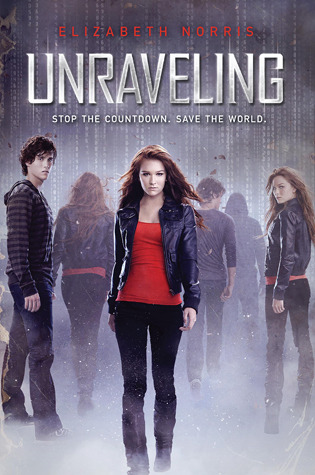 Sixteen-year-old Janelle Tenner is used to having a lot of responsibility. She balances working as a lifeguard in San Diego with an intense academic schedule. Janelle's mother is bipolar, and her dad is a workaholic FBI agent, which means Janelle also has to look out for her younger brother, Jared.

And that was before she died... and is brought back to life by Ben Michaels, a mysterious, alluring loner from her high school. When she discovers a strange clock that seems to be counting down to the earth's destruction, Janelle learns she has twenty-four days to figure out how to stop the clock and save the planet.
If I get through all of these, I'm not sure what I'll read, but if I do I'll post a update to this post. I hope you all have a great month full of fantastic books!!! Make sure you come back to see my thoughts of each of these books.