This meme started with J Kaye's Blog and then was taken up by Sheila from
Book Journey.
Sheila then passed it on to Kathryn at the
Book Date
. It's a meme where you share what you read last week, what you're currently reading and what you plan on reading that week.
Last week was a great week for reading and I enjoyed everything I read. Hopefully this week is the same. Must say I'm really enjoying the freedom of reading what I want to read, makes blogging so much more fun.
What I'm Reading At the Present:

A sizzling new Buckhorn Brothers novella from New York Times bestselling author Lori Foster

If there's one thing headstrong bookstore owner Amber Hudson knows, it's how to get what she wants. And what she wants most is for Noel Poet, the hottest firefighter in Buckhorn, Kentucky, to finally admit they have a future together. But when life throws her an unexpected curveball, Amber must face the fact that she's set her sights on something that could be out of reach forever.

Noel might be head over heels for Amber, but he has no intention of letting her call all the shots. He's determined to play Amber's game his own way—and remind her that some things are worth fighting for. Yet when Amber gets the shock of her life, games are the last thing on his mind. Because now it's time to prove that old demons are no match for the happy-ever-after that could be theirs…

Don't miss the other titles in the Buckhorn Brothers series, including Buckhorn Beginnings, Forever Buckhorn, The Buckhorn Legacy, Buckhorn Ever After in the All For You anthology, Back to Buckhorn, A Buckhorn Summer and A Buckhorn Bachelor.
Audiobook I'm Listening To This Week: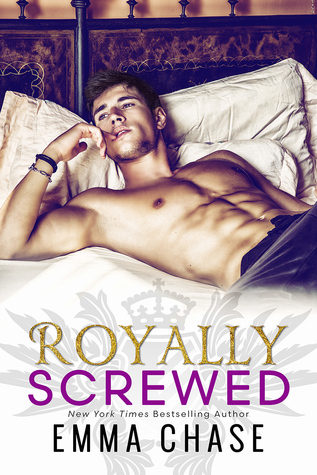 Nicholas Arthur Frederick Edward Pembrook, Crowned Prince of Wessco, aka His Royal Hotness, is wickedly charming, devastatingly handsome, and unabashedly arrogant; hard not to be when people are constantly bowing down to you.

Then, one snowy night in Manhattan, the prince meets a dark haired beauty who doesn't bow down. Instead, she throws a pie in his face.

Nicholas wants to find out if she tastes as good as her pie, and this heir apparent is used to getting what he wants.

Dating a prince isn't what waitress Olivia Hammond ever imagined it would be.

There's a disapproving queen, a wildly inappropriate spare heir, relentless paparazzi, and brutal public scrutiny. While they've traded in horse drawn carriages for Rolls Royces, and haven't chopped anyone's head off lately, the royals are far from accepting of this commoner.

But to Olivia, Nicholas is worth it.

Nicholas grew up with the whole world watching, and now Marriage Watch is in full force. In the end, Nicholas has to decide who he is and, more importantly, who he wants to be: a King... or the man who gets to love Olivia forever.
A woman finds the strength to overcome a painful history and faces the challenge of learning to trust and love again in this powerful and uplifting novel.

Shay has never had a happy life. After growing up in an abusive home, she finally secures a job at a bank when her father passes away. Her brother, Caden, quickly falls into the wrong crowd and finds himself indebted to a dangerous drug lord. In a desperate attempt to rescue her only living family member, Shay risks everything, and finds herself sentenced to two years in prison.

When she's finally released, even the brother she gave everything to save has abandoned her. Dejected and alone, Shay wanders into a church. She catches the attention of Pastor Andrew Douglas, a leader in the community and recent widower. Together, she and Andrew find healing and remember how to open their hearts to a brighter future.