So, I'm finally getting back to the Book Club and for August we have picked
Legend
by Marie Lu. If you would like to read this book with us, feel free to join in the fun. We have a group on
Goodreads
and we will be doing a live Google Video chat at the end of the month!
We have it broken down into three chunks for this month. This book isn't very long, it's 305 pages so it really shouldn't take to long to read.We will post the date of the live Video chat on the Goodreads group, the chat will be later on toward the end of the month.
Also, there is a poll below and on the Goodreads Group asking what we should read next month. Feel free to reply to that also so we can see what you all want to read as well.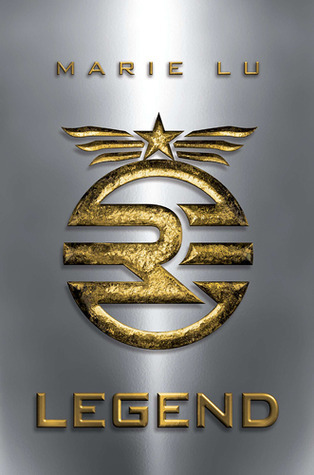 Title: Legend
Author: Marie Lu
Publisher: Putnam Juvenile
What was once the western United States is now home to the Republic, a nation perpetually at war with its neighbors. Born into an elite family in one of the Republic's wealthiest districts, fifteen-year-old June is a prodigy being groomed for success in the Republic's highest military circles. Born into the slums, fifteen-year-old Day is the country's most wanted criminal. But his motives may not be as malicious as they seem. From very different worlds, June and Day have no reason to cross paths - until the day June's brother, Metias, is murdered and Day becomes the prime suspect. Caught in the ultimate game of cat and mouse, Day is in a race for his family's survival, while June seeks to avenge Metias's death. But in a shocking turn of events, the two uncover the truth of what has really brought them together, and the sinister lengths their country will go to keep its secrets.
Poll
What should we read for September.