This feature provides reviews of individual short stories. This meme was created by 365 Days of Reading. I wont be posting these every Saturday, but I will be as much as I can.
This is a type of post that I haven't done in awhile so I figured why not bring it back and have some fun with some short novellas and stories. Today I have Finding Cinderella by Colleen Hoover.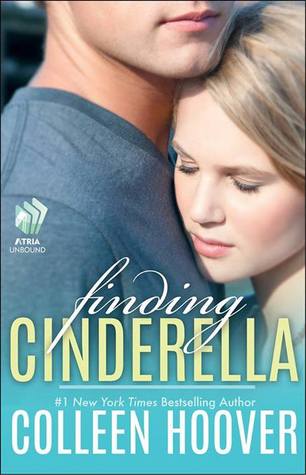 Title:
Finding Cinderella
Author:
Colleen Hoover
Publisher:
Atria Books
Published Date:
October 14th 2013
Pages:
90 Pages
A chance encounter in the dark leads eighteen-year-old Daniel and the girl who stumbles across him to profess their love for each other. But this love comes with conditions: they agree it will only last one hour and it will only be make-believe. When their hour is up and the girl rushes off like Cinderella, Daniel tries to convince himself that what happened between them only seemed perfect because they were pretending it was perfect. Moments like that with girls like her don't happen outside of fairytales. One year and one bad relationship later, his disbelief in insta-love is stripped away the day he meets Six: a girl with a strange name and an even stranger personality. Daniel soon realizes the way he pretended to feel about Cinderella and the way he really feels about Six may not be so different after all. Especially when the two loves of his life end up being one in the same. Unfortunately for Daniel, finding Cinderella doesn't guarantee their happily ever after…it only further threatens it.
I really enjoyed this novella, I haven't read the book that this story goes with just yet, but as a standalone this novella is great. I connected with the characters and the plot was very realistic. The ending of this one wasn't predictable as I've noticed most novella's are and for that I was very thankful.
Finding Cinderella is a short read and one that I read in one day. As I was reading I was thinking about how teens girls these days would really like this story and would be able to connect with the plot.
After finishing this one, I really want to get the whole Hopeless series and reading them all. Colleen Hoover is being added to my watch list of authors that I want to read more from. I enjoyed her writing style and hope the rest of the series is written like this great novella.
I would have to give Finding Cinderella a...