It's Monday! What Are You Reading is hosted by Book Journey!
So this week it's going to be a hectic week. I'm going to a convention this weekend for my business and to meet amazing authors. Imaginarium is a writing convention and I'm super excited about it. If you're going to be in the Louisville, KY area this upcoming weekend, stop by and see me.
With that being said, I'm only going to have one book and an audio book on my list for this week.
Also since I didn't get a chance to read this one last week, its still on my list for this week.
An emotional contemporary YA novel about love, loss, and having the courage to chase the life you truly want. Reeling from her mother's death, Georgia has a choice: become lost in her own pain, or enjoy life right now, while she still can. She decides to start really living for the first time and makes a list of fifteen ways to be brave - all the things she's wanted to do but never had the courage to try. As she begins doing the things she's always been afraid to do - including pursuing her secret crush, she discovers that life doesn't always go according to plan. Sometimes friendships fall apart and love breaks your heart. But once in a while, the right person shows up just when you need them most - and you learn that you're stronger and braver than you ever imagined.
The Audio Book I'll Be Listening to
(I'm half way through this one so I might add another one for my trip. Not sure yet.)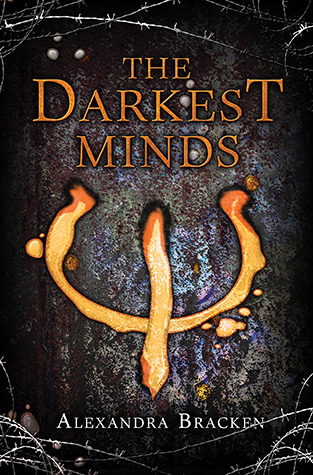 When Ruby woke up on her tenth birthday, something about her had changed. Something alarming enough to make her parents lock her in the garage and call the police. Something that gets her sent to Thurmond, a brutal government "rehabilitation camp." She might have survived the mysterious disease that's killed most of America's children, but she and the others have emerged with something far worse: frightening abilities they cannot control. Now sixteen, Ruby is one of the dangerous ones. When the truth comes out, Ruby barely escapes Thurmond with her life. Now she's on the run, desperate to find the one safe haven left for kids like her—East River. She joins a group of kids who escaped their own camp. Liam, their brave leader, is falling hard for Ruby. But no matter how much she aches for him, Ruby can't risk getting close. Not after what happened to her parents. When they arrive at East River, nothing is as it seems, least of all its mysterious leader. But there are other forces at work, people who will stop at nothing to use Ruby in their fight against the government. Ruby will be faced with a terrible choice, one that may mean giving up her only chance at a life worth living.
So there is my list for this week, I know it's sort of a repeat from last week, but I didn't get them all read. What about you, what are you reading this week?