It's Monday! What Are You Reading is hosted by Book Journey!
So this week I'm still participating in that reading challenge I mentioned last week. So I have a few extra books that I want to try to read as well. But for now here is this weeks list.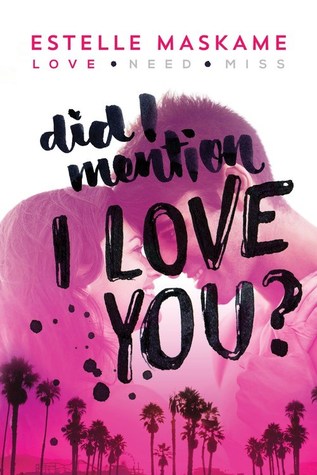 When sixteen-year-old Eden Munro agrees to spend the summer with her estranged father in the beachfront city of Santa Monica, California, she has no idea what she's letting herself in for. Eden's parents are divorced and have gone their separate ways, and now her father has a brand new family. For Eden, this means she's about to meet three new step-brothers. The eldest of the three is Tyler Bruce, a troubled teenager with a short temper and a huge ego. Complete polar opposites, Eden quickly finds herself thrust into a world full of new experiences as Tyler's group of friends take her under their wing. But the one thing she just can't understand is Tyler, and the more she presses to figure out the truth about him, the more she finds herself falling for the one person she shouldn't – her step-brother. Throw in Tyler's clingy girlfriend and a guy who has his eyes set on Eden, and there's secrets, lies and a whole lot of drama. But how can Eden keep her feelings under control? And can she ever work out the truth about Tyler? Did I Mention I Love You is the first book in the phenomenal DIMILY trilogy, following the lives of Eden Munro and Tyler Bruce as they try to find their way in an increasingly confusing world.
What Else I Plan To Read This Week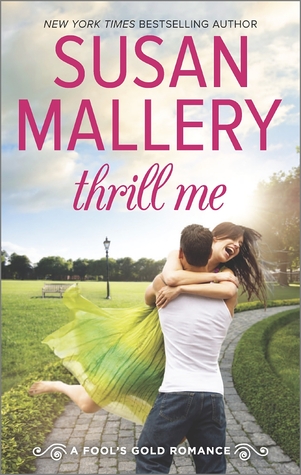 Meet the Mitchell brothers of Fool's Gold, California—five gorgeous men who've left a trail of broken hearts in their wake… Maya Farlow learned the hard way to depend only on herself, so when she fell too deeply for the bad-boy charms of Del Mitchell, she did the only thing she could—she ran. Stunned, Del left Fool's Gold to make his name and fortune in extreme sports. Now ten years later, Maya's been hired to promote her hometown's new slogan, The Destination for Romance. The celebrity spokesman is none other than Del, the man she dumped but never forgot. Awkward! Although Del's not the type to hold a grudge, he's determined to avoid falling a second time for the woman who broke his heart. He's a daredevil, not an idiot. Trouble is, in all his adventures, he never found a rush as exhilarating as Maya's kiss. Maybe risking his heart will prove to be the biggest thrill of all…
So there's my list for the week. What about you, what are you reading?