It's Monday! What Are You Reading is hosted by Book Journey!
Alright, this week I'm going to try to read at least 3 books. Yikes, let's see if I can actually do it.
What I'm Reading Today!
The Queen of the Tearling
Author: Erika Johansen
On her nineteenth birthday, Princess Kelsea Raleigh Glynn, raised in exile, sets out on a perilous journey back to the castle of her birth to ascend her rightful throne. Plain and serious, a girl who loves books and learning, Kelsea bears little resemblance to her mother, the vain and frivolous Queen Elyssa. But though she may be inexperienced and sheltered, Kelsea is not defenseless: Around her neck hangs the Tearling sapphire, a jewel of immense magical power; and accompanying her is the Queen's Guard, a cadre of brave knights led by the enigmatic and dedicated Lazarus. Kelsea will need them all to survive a cabal of enemies who will use every weapon—from crimson-caped assassins to the darkest blood magic—to prevent her from wearing the crown. Despite her royal blood, Kelsea feels like nothing so much as an insecure girl, a child called upon to lead a people and a kingdom about which she knows almost nothing. But what she discovers in the capital will change everything, confronting her with horrors she never imagined. An act of singular daring will throw Kelsea's kingdom into tumult, unleashing the vengeance of the tyrannical ruler of neighboring Mortmesne: the Red Queen, a sorceress possessed of the darkest magic. Now Kelsea will begin to discover whom among the servants, aristocracy, and her own guard she can trust. But the quest to save her kingdom and meet her destiny has only just begun—a wondrous journey of self-discovery and a trial by fire that will make her a legend…if she can survive. The Queen of the Tearling introduces readers to a world as fully imagined and terrifying as that of The Hunger Games, with characters as vivid and intriguing as those of The Game of Thrones, and a wholly original heroine. Combining thrilling action and twisting plot turns, it is a magnificent debut from the talented Erika Johansen.
What I'll Be Reading This Week: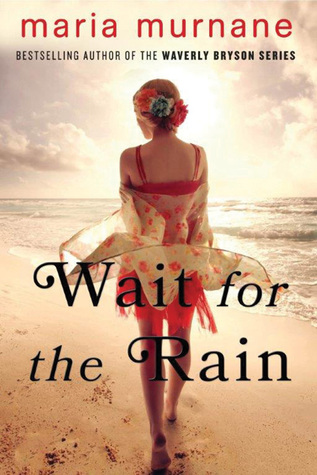 Author: Maria Murnane
Publisher:
Lake Union Publishing
Daphne White is staring down the barrel of forty—and is distraught at what she sees. Her ex-husband is getting remarried, her teenage daughter hardly needs her anymore, and the career she once dreamed about has somehow slipped from her grasp. She's almost lost sight of the spirited and optimistic young woman she used to be. As she heads off to a Caribbean island to mark the new decade with her best friends from college, Daphne's in anything but the mood to celebrate. But when she meets Clay Hanson, a much younger man, she ignores her inner voice warning her that she's too old for a fling. In fact, this tropical getaway might be the perfect opportunity to picture her future in a new sun-drenched light. With the help of her friends, Daphne rediscovers her enthusiasm for life, as well as her love for herself—and realizes that her best years are still ahead.
Going to Try to Read This Week:
(If not it will be moved to next week!)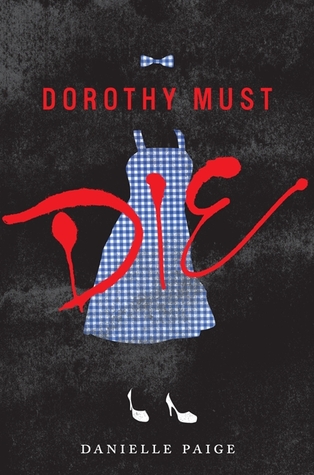 Dorothy Must Die
Author: Danielle Paige
Publisher:
Harper Collins
I didn't ask for any of this. I didn't ask to be some kind of hero. But when your whole life gets swept up by a tornado - taking you with it - you have no choice but to go along, you know? Sure, I've read the books. I've seen the movies. I know the song about the rainbow and the happy little bluebirds. But I never expected Oz to look like this. To be a place where Good Witches can't be trusted, Wicked Witches may just be the good guys, and winged monkeys can be executed for acts of rebellion. There's still a yellow brick road - but even that's crumbling. What happened? Dorothy. They say she found a way to come back to Oz. They say she seized power and the power went to her head. And now no one is safe. My name is Amy Gumm - and I'm the other girl from Kansas. I've been recruited by the Revolutionary Order of the Wicked. I've been trained to fight. And I have a mission.
Alright so there you have it, my list of books for this week. I haven't read three books in one week in a long time, so we shall see if I can. If not Dorothy Must Die will be added to my list for next week.