This meme started with J Kaye's Blog and then was taken up by Sheila from
Book Journey.
Sheila then passed it on to Kathryn at the
Book Date
. It's a meme where you share what you read last week, what you're currently reading and what you plan on reading that week.
So last week I only finished one book, but hey at least I was able to read. I had a terrible sinus infection. This weather around here has been up and down. That tends to make my sinuses go crazy.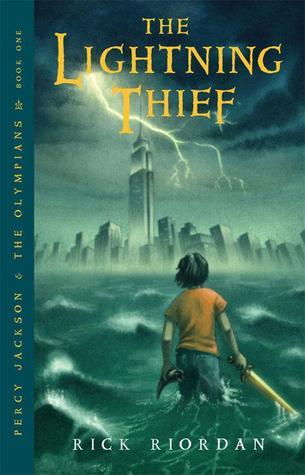 Percy Jackson is a good kid, but he can't seem to focus on his schoolwork or control his temper. And lately, being away at boarding school is only getting worse—Percy could have sworn his pre-algebra teacher turned into a monster and tried to kill him. When Percy's mom finds out, she knows it's time that he knew the truth about where he came from, and that he go to the one place he'll be safe. She sends Percy to Camp Half Blood, a summer camp for demigods (on Long Island), where he learns that the father he never knew is Poseidon, God of the Sea. Soon a mystery unfolds and together with his friends—one a satyr and the other the demigod daughter of Athena—Percy sets out on a quest across the United States to reach the gates of the Underworld (located in a recording studio in Hollywood) and prevent a catastrophic war between the gods.
This Week I Plan To Read:
ONE SUMMER in the French countryside, among sun-kissed fields of lavender . . .

ANOTHER SUMMER in upstate New York, along familiar roads that lead to surprises . . .

When Summer Everett makes a split-second decision, her summer divides into two parallel worlds. In one, she travels to France, where she's dreamed of going: a land of chocolate croissants, handsome boys, and art museums. In the other, she remains home, in her ordinary suburb, where she expects her ordinary life to continue — but nothing is as it seems.

In both summers, she will fall in love and discover new sides of herself. What may break her, though, is a terrible family secret, one she can't hide from anywhere. In the end, it may just be the truth she needs the most.

From New York Times bestselling author Aimee Friedman comes an irresistible, inventive novel that takes readers around the world and back again, and asks us what matters more: the journey or the destination.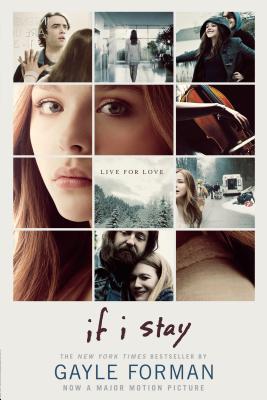 The critically acclaimed, bestselling novel from Gayle Forman, author of Where She Went, Just One Day, and Just One Year.

In the blink of an eye everything changes. Seventeen-year-old Mia has no memory of the accident; she can only recall what happened afterwards, watching her own damaged body being taken from the wreck. Little by little she struggles to put together the pieces- to figure out what she has lost, what she has left, and the very difficult choice she must make. Heartwrenchingly beautiful, this will change the way you look at life, love, and family. '

Now a major motion picture starring Chloe Grace Moretz, Mia's story will stay with you for a long, long time.
When Emilia de Wit ran away to New York City, she planned everything to a T. Plane ticket, purchased. Cute apartment, rented online. Subway map, printed and highlighted. This was no ordinary trip -- this was Emilia's declaration of independence. Her chance to escape the disaster her life has become. To get away from the horrible scandal that has rocked Amsterdam, the scandal that is all her dad's fault. To see if her mom, the glamorous, world-famous artist, will even notice.

New York steals Emilia's heart at first sight -- even though absolutely nothing goes to plan. She didn't plan to end up homeless on a stranger's doorstep. She didn't plan to make friends with Seth, Abby, and Jim. And she could never have known that Hurricane Sandy would be barreling up the coast, straight for the city.

All she wanted was to get away from her parents, her problems, her life... but when the storm hits and the power goes out, Emilia feels farther from home than she could have imagined.
What about you, what are you reading this week?