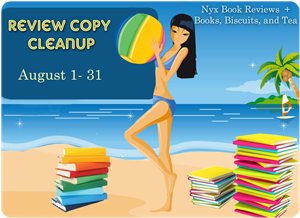 I'm so excited about Review Copy Cleanup being next month, last time I did this I ended up reading 5 books if I remember correctly. I hope to do the same this time or more hopefully!!! So if you would like to sign up, you still can there is time,
click Here!!!
Below you will see my pictures of the review books I really need to read. So this is my plan, I'm going to try my best to get through as many of these as possible next month for Review Copy Cleanup!!! *fingers crosses*
Should be a blast working my way through this stack. So stay tuned and see how far I can get this pile down, plus watch for the reviews!!! YAY!