It's Monday! What Are You Reading is hosted by Book Journey!
This past week went by so fast. But anyway, I didn't get much reading done last week, took a break after Bout of Books. The plan is for this week to get right back in the grove and read some great books.
What I Plan On Reading This Week: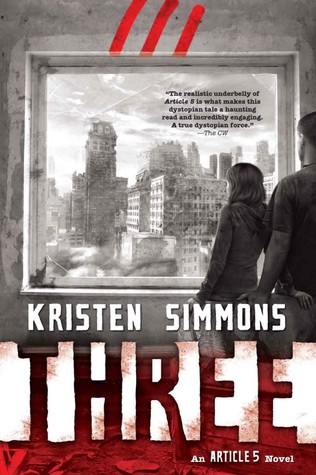 Ember Miller and Chase Jennings are ready to stop running. After weeks spent in hiding as two of the Bureau of Reformation's most wanted criminals, they have finally arrived at the safe house, where they hope to live a safe and quiet existence.

And all that's left is smoking ruins.

Devastated by the demolition of their last hope, Ember and Chase follow the only thing left to them—tracks leading away from the wreckage. The only sign that there may have been survivors.

With their high profile, they know they can't stay out in the open for long. They take shelter in the wilderness and amidst the ruins of abandoned cities as they follow the tracks down the coast, eventually finding refugees from the destroyed safe house. Among them is someone from Chase's past—someone he never thought he'd see again.

Banding together, they search for a place to hide, aiming for a settlement a few of them have heard about…a settlement that is rumored to house the nebulous organization known as Three. The very group that has provided Ember with a tiny ray of hope ever since she was first forced on the run.

Three is responsible for the huge network of underground safe houses and resistance groups across the country. And they may offer Ember her only chance at telling the world her story.

At fighting back.
The Boyfriend List follows twenty-year-old Reagan in her quest for the perfect relationship after a somewhat tragic spring break breakup leaves her disillusioned about love... again.

Reagan had always prided herself on making levelheaded, practical, analytical decisions about everything. Everything, that is, except where guys are concerned. Which was proven to her, once again, when her "boyfriend" opts to take another girl on their oh-so-romantic trip to his lake house. In order to prevent future heartbreak, she creates a checklist of all the qualities she wants in a man, and vows not to give her heart away again until she can determine if they fit every last criteria.

After scouring campus with her two best friends in her tricky journey, her detective work returns a pile of unworthy rejects, and it seems as though her choices are narrowed down to only two options: the hot stranger who's inspired her new project, and her best guy friend Ian, who she's always kept at bay due to his perceived playboy reputation.

Reagan gets more than she bargained for with her new set of rules, however, and is surprised to find that love, and the perfect boyfriend, may have been within reach the entire time. But will Ian's reputation ruin his chances to prove his worth? And can Reagan let go of her insecurities long enough to even give him a chance?

The Boyfriend List is a light, New Adult romance about friendship, trust, and learning to let go in order to embrace what real love can offer.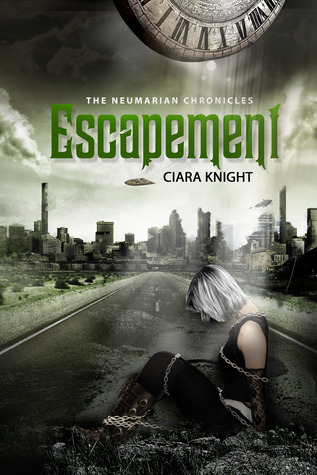 Ten years after the great war of 2185 the queen's reign is threatened by uprisings and fear. In celebration of my sixteenth birthday it is my duty as princess to sacrifice a slave to be initiated into the ruling council, solidifying my mother's empire. When my own erratic powers surface I'm captured and tried for treason. Slaves hate me, my mother wants me executed, and my only chance of survival rests in the hands of a young man, Ryder Arteres, whose sister I sentenced to death.
So that is what I'm reading this week. What about you, what are you reading?