It is time for another add to my bookshelf! I have a great new book and I am dying to read it. It's been awhile since I've posted one of these so here's a little explanation. The inspiration for this post is from My Reading Pile, she gave me permission to make my own and I have. Thanks again for letting me do these types of posts.
Today I have two books, but they are a series and I'm very excited to be adding them to my shelf.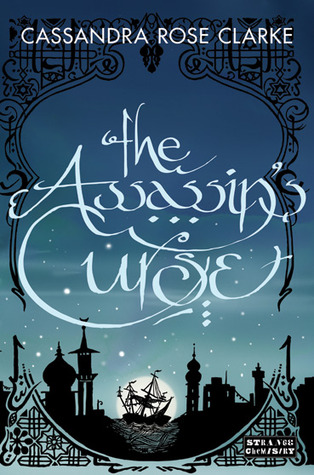 Ananna of the Tanarau abandons ship when her parents try to marry her off to another pirate clan. But that only prompts the scorned clan to send an assassin after her. When Ananna faces him down one night, armed with magic she doesn't really know how to use, she accidentally activates a curse binding them together. To break the spell, Ananna and the assassin must complete three impossible tasks--all while grappling with evil wizards, floating islands, haughty manticores, runaway nobility, strange magic...and the growing romantic tension between them.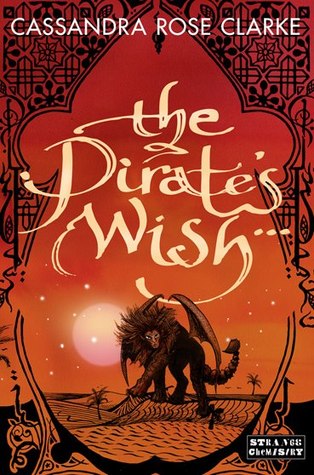 After setting out to break the curse that binds them together, the pirate Ananna and the assassin Naji find themselves stranded on an enchanted island in the north with nothing but a sword, their wits, and the secret to breaking the curse: complete three impossible tasks. With the help of their friend Marjani and a rather unusual ally, Ananna and Naji make their way south again, seeking what seems to be beyond their reach. Unfortunately, Naji has enemies from the shadowy world known as the Mists, and Ananna must still face the repercussions of going up against the Pirate Confederation. Together, Naji and Ananna must break the curse, escape their enemies — and come to terms with their growing romantic attraction.
WHERE I HEARD ABOUT THESE BOOKS...
I heard about both of these books from Youtube actually, one of my favorite booktubers had made a few vids about these two books and read them both during Book Tube-A-Thon. I knew then after hearing her thoughts about both of them, that I would really enjoy them both. If you would like to see her video's:
CLICK HERE
!
WHY I'M ADDING IT?
To be honest, I had both of these books on my to buy later list, but when the vlogger above let everyone know that the publisher that published these amazing books was shutting down, I knew I had to get my hands on these books before I couldn't. Luckily my mom wanted them too so we got them right away.
WHEN I'M GOING TO BE READING THIS BOOK?
So, I'm very excited to read both of these and was planning on Marathoning them next month, but Bout of books is coming up on the 18th - 24th so I'm planning on reading them both for that.
What Are Your Thoughts On This One?
What are your thoughts about my new additions to my book shelf? Do you think I should be able to read both of them during the read-a-thon? Let me know what your thoughts are?
As always...