It's Monday! What Are You Reading is hosted by Book Journey!
I can't believe it's already Monday, this weekend went really fast. I hope you all had a great weekend. But anyway, let's get down to what I'm reading this week shall we.
My list is a bit long this week, because I'm already reading three of the books on this list and one of the books is kind of short that's here on the list as well. I'll start with the ones I'm currently reading then work my way up to the ones I hope to read this week as well.
(For more information about my book club you can CLICK HERE!)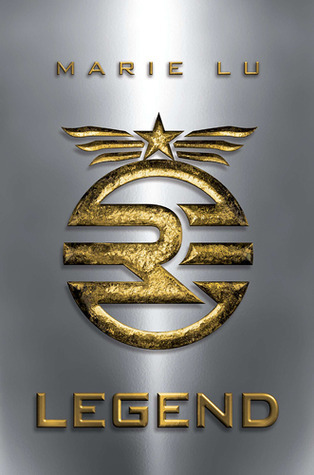 What was once the western United States is now home to the Republic, a nation perpetually at war with its neighbors. Born into an elite family in one of the Republic's wealthiest districts, fifteen-year-old June is a prodigy being groomed for success in the Republic's highest military circles. Born into the slums, fifteen-year-old Day is the country's most wanted criminal. But his motives may not be as malicious as they seem.

From very different worlds, June and Day have no reason to cross paths - until the day June's brother, Metias, is murdered and Day becomes the prime suspect. Caught in the ultimate game of cat and mouse, Day is in a race for his family's survival, while June seeks to avenge Metias's death. But in a shocking turn of events, the two uncover the truth of what has really brought them together, and the sinister lengths their country will go to keep its secrets.
(I will be posting a weekly update on where I am in this book this month and will be posting some questions in the book club discussion boards. If you would like to join in the fun and read with us, we would love that.)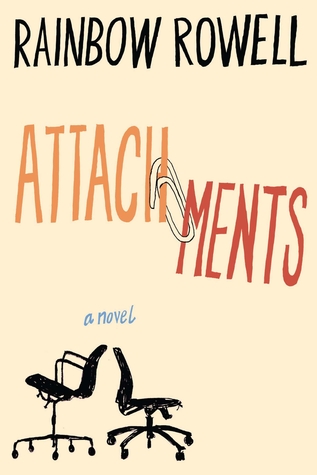 Attachments by Rainbow Rowell
"Hi, I'm the guy who reads your e-mail, and also, I love you . . . "

Beth Fremont and Jennifer Scribner-Snyder know that somebody is monitoring their work e-mail. (Everybody in the newsroom knows. It's company policy.) But they can't quite bring themselves to take it seriously. They go on sending each other endless and endlessly hilarious e-mails, discussing every aspect of their personal lives.

Meanwhile, Lincoln O'Neill can't believe this is his job now- reading other people's e-mail. When he applied to be "internet security officer," he pictured himself building firewalls and crushing hackers- not writing up a report every time a sports reporter forwards a dirty joke.

When Lincoln comes across Beth's and Jennifer's messages, he knows he should turn them in. But he can't help being entertained-and captivated-by their stories.

By the time Lincoln realizes he's falling for Beth, it's way too late to introduce himself.

What would he say . . . ?
(I am loving this author and her books. They are just fantastic. My review for Fangirl and Eleanor and Park should be posted this upcoming week. Still not sure if I want to do a vid post or a regular review. Let me know what you think I should do.)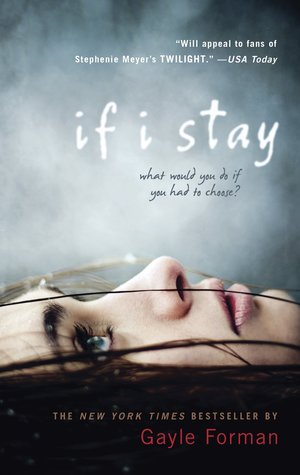 On a day that started like any other,

Mia had everything: a loving family, a gorgeous, admiring boyfriend, and a bright future full of music and full of choices. In an instant, almost all of that is taken from her. Caught between life and death, between a happy past and an unknowable future, Mia spends one critical day contemplating the only decision she has left. It is the most important decision she'll ever make.

Simultaneously tragic and hopeful, this is a romantic, riveting, and ultimately uplifting story about memory, music, living, dying, loving.
(I chose to read this one mainly because like everyone else, I know the movie is coming out really soon so I want to read the book before the movie. Plus this one has been on my TBR shelf for a long time. So yay time to read it!)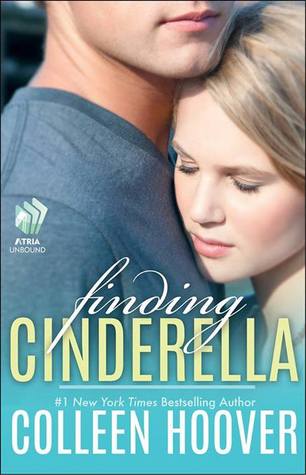 A chance encounter in the dark leads eighteen-year-old Daniel and the girl who stumbles across him to profess their love for each other. But this love comes with conditions: they agree it will only last one hour and it will only be make-believe.

When their hour is up and the girl rushes off like Cinderella, Daniel tries to convince himself that what happened between them only seemed perfect because they were pretending it was perfect. Moments like that with girls like her don't happen outside of fairytales.

One year and one bad relationship later, his disbelief in insta-love is stripped away the day he meets Six: a girl with a strange name and an even stranger personality. Daniel soon realizes the way he pretended to feel about Cinderella and the way he really feels about Six may not be so different after all. Especially when the two loves of his life end up being one in the same.

Unfortunately for Daniel, finding Cinderella doesn't guarantee their happily ever after…it only further threatens it.
So that is what I'm reading this week. What books are you planning to read?