It's Monday! What Are You Reading is hosted by Book Journey!
So this week, I'm still reading a few of the books that I was reading last week, but I'm not going to show those again, but I will show the other two that I'm reading as well. Also, I'll be posting my TBR vid for Bout For Books later this week so keep an eye out for that.
(For more information about my book club you can CLICK HERE!)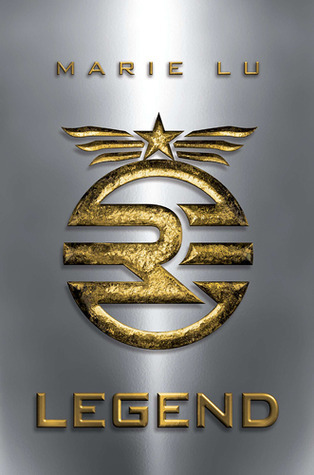 What was once the western United States is now home to the Republic, a nation perpetually at war with its neighbors. Born into an elite family in one of the Republic's wealthiest districts, fifteen-year-old June is a prodigy being groomed for success in the Republic's highest military circles. Born into the slums, fifteen-year-old Day is the country's most wanted criminal. But his motives may not be as malicious as they seem.

From very different worlds, June and Day have no reason to cross paths - until the day June's brother, Metias, is murdered and Day becomes the prime suspect. Caught in the ultimate game of cat and mouse, Day is in a race for his family's survival, while June seeks to avenge Metias's death. But in a shocking turn of events, the two uncover the truth of what has really brought them together, and the sinister lengths their country will go to keep its secrets.
(I will be posting a weekly update on where I am in this book this month and will be posting some questions in the book club discussion boards. If you would like to join in the fun and read with us, we would love that.)
The debut issue from Sandbox Comics, Spy6teen-- which originally appeared on Zuda, bursts into an on-going series! CallyCalhoon wants to be a model student, but that's not easy when herafter school job is with a secret government unit called THE QUAD! Hi-Spy espionage before the first bell rings!
That's about it. It's going to be a short reading week, mainly because I'm gearing up for Bout for Books. My list for that is 5 books so yeah lol. What are you reading this week?